STUDFEU – Study in Feuchtwangen

Studying doesn't always mean just poring over books and learning! Every study programme also includes a life away from the campus and your own four walls.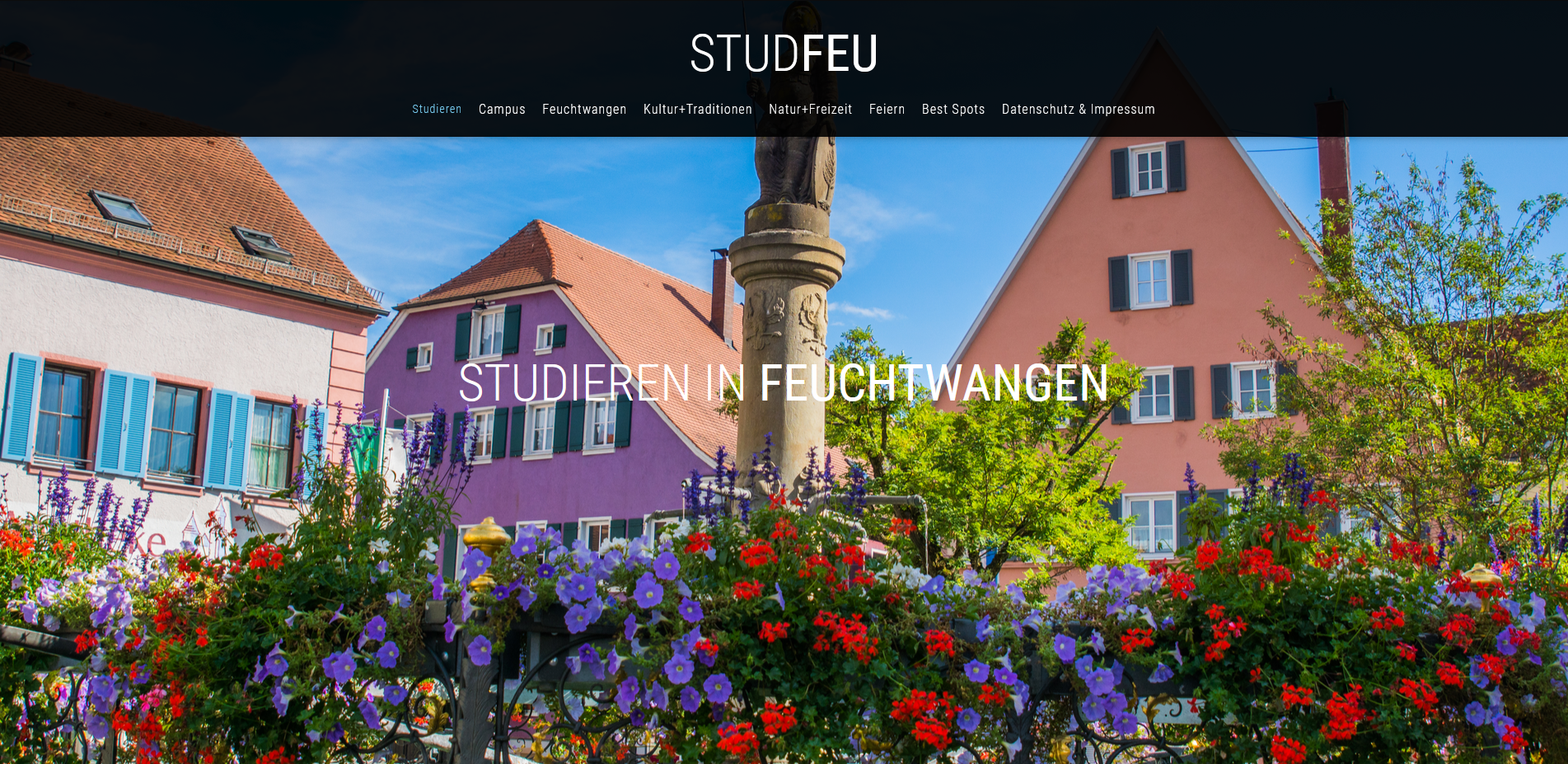 With the STUDFEU site, Feuchtwangen's city marketing has set out to present Feuchtwangen from its most beautiful side. From the historic old town with its half-timbered houses and the town wall, to the numerous events such as the Kreuzgangspiele, Mooswiese or Christmas market, to the nature and leisure activities – all this has been captured with inspiring pictures and makes you want to see more. Tips for exuberant celebrations in the region and best spots to relax and enjoy the day after complete the broad range of offers in and around Feuchtwangen.
It's worth a look – not only for students!