Sustainable Building Systems
"We cannot solve our problems with the same thinking we used when we created them." – Albert Einstein
Sustainability in buildings is not just a trend, it's the only way forward. The global commitment to offer sustainable and affordable built environments will include a transition towards CO2-neutral solutions for both new and existing buildings. This task is not only challenging but also requires lots of motivated people with expertise in the field of building energy efficiency.
The
FUTURE

awaits you TODAY!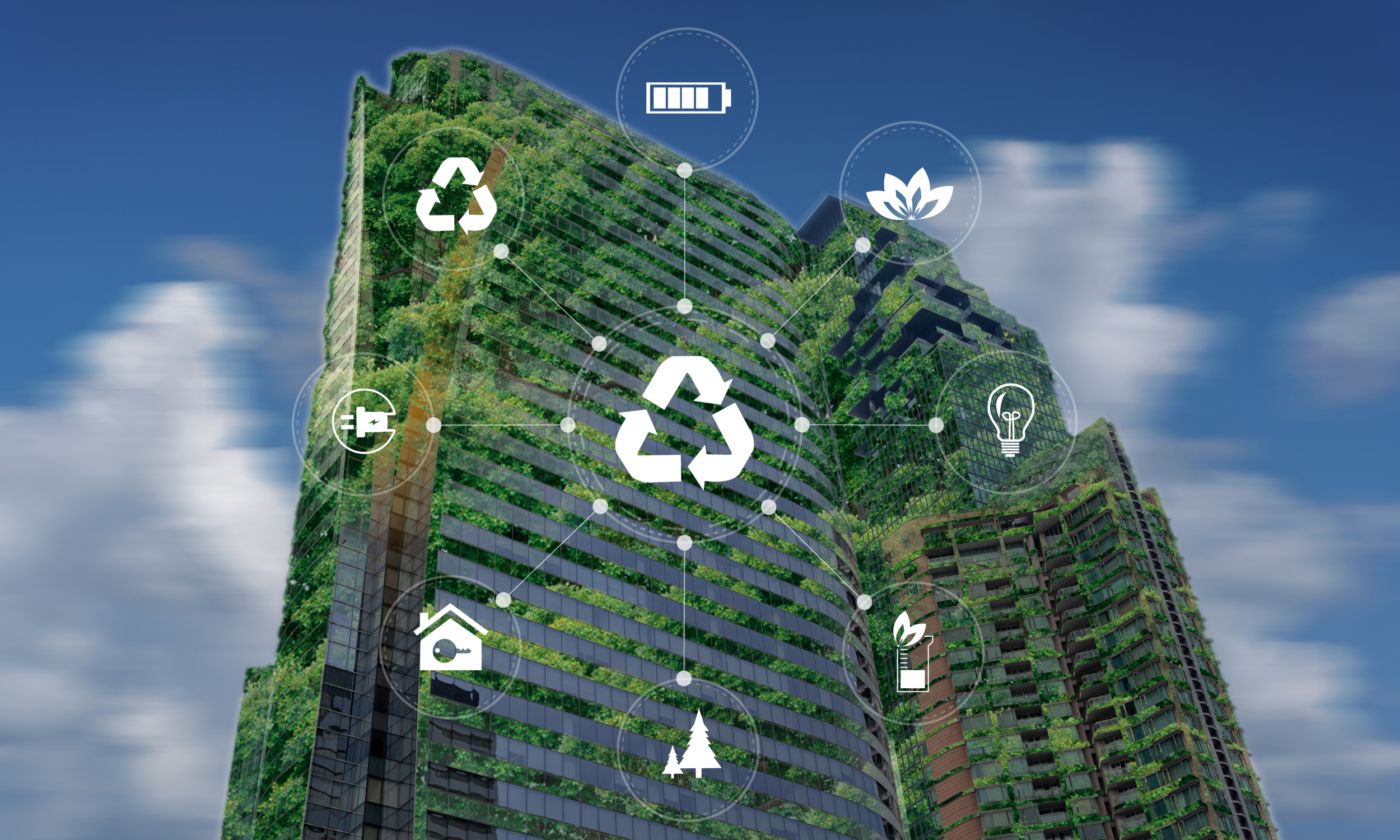 Did you know that buildings today account globally for substantial primary energy usage and electricity consumption? . In the backdrop of global warming and the limited availability of energy resources, our Master's program offers you an opportunity to apply your skills towards solving the global problems with future technologies. With our advanced Master's course in Sustainable Building Systems (SBS), you can not only be a part of this transition but also drive it with your expertise.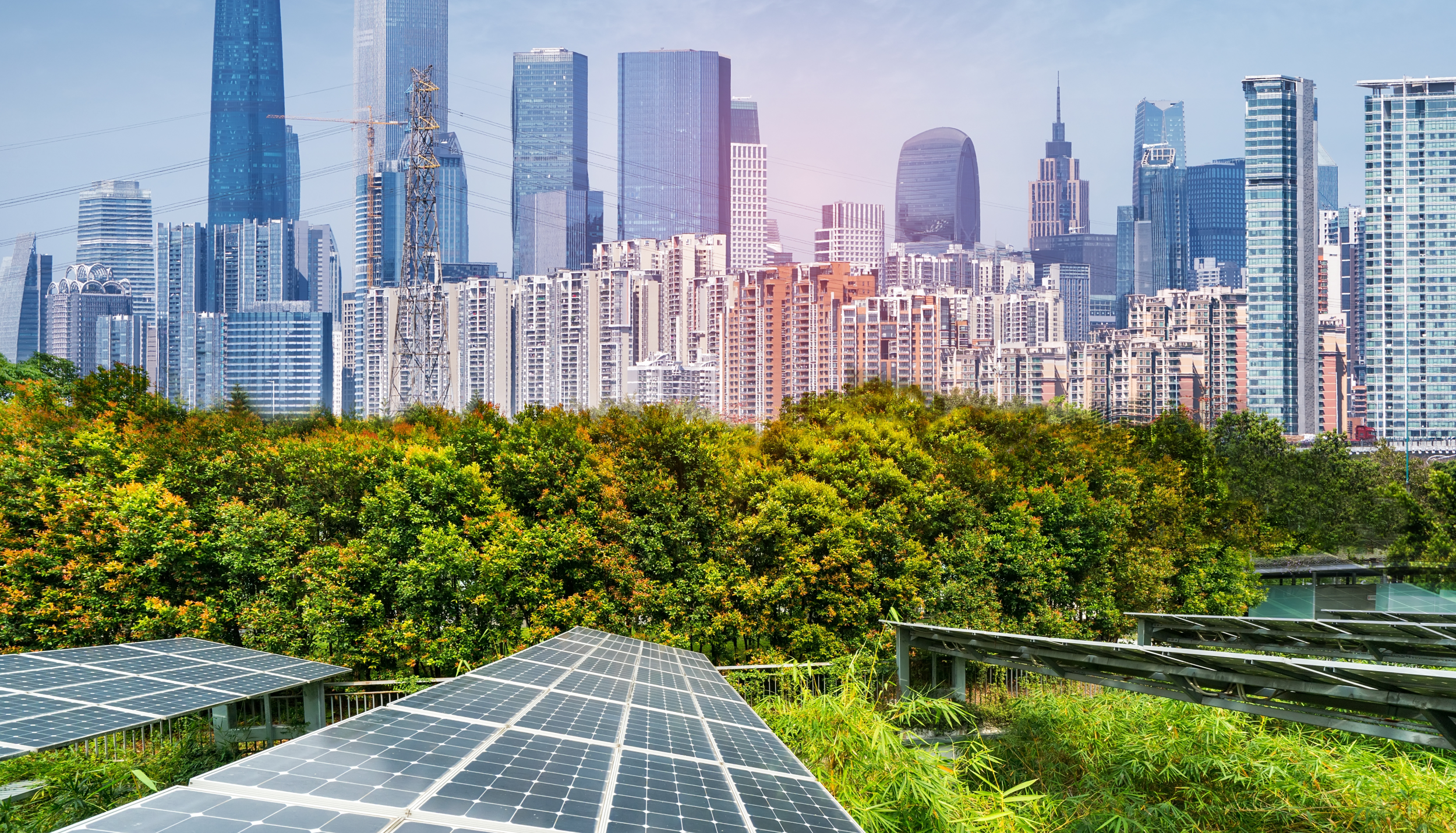 You will not only focus on establishing sustainable and comfortable living environments but also deal with innovative approaches to improve energy efficiency in buildings. This involves the interdisciplinary topics of sustainable building construction as well as heating, ventilation, and air conditioning (HVAC) systems for sustainable building operation. The ongoing energy crisis has further emphasized the need to transform the way we generate, store, and use energy, and buildings have been identified as one of the major focus areas with a huge potential for cutting down the CO2-emissions.
The aim of the course is to prepare you for the challenges in different areas of building technology through a balanced mix of practice-oriented teaching as well as state-of-art scientific knowledge and methods. Extensive training in the fundamentals as well as advanced topics enables students to analyse the determining relationships and to create specialised solutions to cope up with rapidly advancing technical developments. The graduates of this Master's program recognize and react to the constantly transforming needs of building technology and develop solution strategies with focus on economical, ecological and social aspects.
Learning Outcome
| | |
| --- | --- |
| Increasing energy efficiency as well as the share of renewable energy sources in building operation belong to the most important climate targets set by the EU in its "Fit-for-55" program and with their expertise the graduates of this course can make a valuable contribution for achieving them. | Building technology and building envelope are connected to each other. Increasing sustainability of buildings means analysing and optimizing the cause-effect relationship between them. Keeping this in mind, the graduates learn to plan and implement renewable heating, ventilation and air conditioning systems and thus help elevate building energy standards to zero energy and plus energy levels.  |
| Buildings aren't anymore just consumers of energy but function as vital nodes in the energy infrastructure which add flexibility to the demand and supply of energy. The students are well versed with the different sector coupling approaches and can realise them at the building level. | The students can use modern simulation methods as well as management tools such as Building Information and Modelling (BIM) in order to optimise the operation characteristics of the buildings. |
Opportunity to work on a current research topic either at the university or in cooperation with various companies
Master Seminar Scientific Work
Accompanying exchange between students and fostering a culture of good academic work and feedback
Sustainable HVAC
Prof. Dr.-Ing. Haresh Vaidya
Practices and technologies that make HVAC systems energy-efficient, eco-friendly, and comfortable
Virtual power plants
Prof. Dr.-Ing. Johannes Jungwirth
Combination of decentralized energy producers, storing or Power-to-X systems for a reliable supply
Smart Building Controls
Prof. Dr. Mathias Moog
Monitoring and management of various building systems to optimize performance and comfort
Building Information Modelling (BIM)
Dipl.-Ing. Christoph Matschi, M.Sc.
Collaborate and make better decisions throughout the building's lifecycle with its digital BIM twin
Important models and analysis methods for sustainable building construction
Choose from several subject-specific courses to customize your education
Building Physics
Prof. Dr.-Ing. Haresh Vaidya
Physics of heat, air, and moisture, performance of building materials and systems
Energy System Technology
Prof. Dr.-Ing. Alexander Buchele
Various technologies that are used to generate, convert, distribute, and store energy
Electrical Engineering for Energy Applications
Prof. Stefan Weiherer, M.Sc.
Designing and developing energy production, storage, distribution, and use in buildings
Photovoltaics Engineering
Prof. Dr.-Ing. Georg Rosenbauer
Design, development, and implementation of technologies which convert sunlight into electricity
Simulation of Building Energy Concepts
Dipl.-Ing. Christoph Matschi, M.Sc.
Valuable insights into the performance and operation of building systems and components
Choose from several subject-specific courses to customize your education
Smart building systems are becoming increasingly popular in today's world due to their ability to improve energy efficiency, optimize space utilization, enhance safety and security, and provide a better user experience. Due to the imminent need to improve the energy efficiency of the building stock, the demand for skilled professionals in these fields will continue to grow. In addition, with the increased focus on sustainability, there will be an even greater need for experts in sustainable building systems. As a result, there are excellent job prospects for individuals with skills and expertise in smart building systems.
Industries
Fields of activity

Building Simulation Expert
BIM-Specialist
Product Management & Project Management
Government approved Energy Consultant
Renewable Energy Specialist
HVAC Specialist
Technical Sales
Sustainability Engineer

Design & Planning of technical building systems
Project manager in energy, building and supply technology companies
Technical sale of building systems
Development of products, & technical building equipment
Energy production and energy distribution expert
The SBS Master's program starts in the winter semester (October 1, 2023). As for all degree programs, timely application via the online application portal is mandatory for this degree program. Please note that the regular deadlines are cut-off deadlines. We must therefore receive your application no later than the last day of the respective deadline (May 1, 2023, to May 31, 2023).
All information about the application can be found HERE.
In addition, a successfully completed university degree in a relevant course or an equivalent domestic or foreign degree with an overall examination grade of at least 2.5 is required, which usually comprises 210 ECTS points but at least 180 ECTS points. Courses that are based on the fundamentals of engineering (AIW, NIW, ESW, etc.), electrical engineering, mechanical engineering, physics, computer science, supply engineering, or comparable are considered relevant.
Bachelors degree or equivalent
With min. 180 ECTS points
Engineering, electrical engineering, mechanical engineering, physics, computer science, supply engineering or comparable
Min. 2.5 (Uni-assist)
English: TOEFL at least 90 points (B2) /IELTS (6.5)
German: A1