Remote pilot training of the drone academy
Training and exam A2 remote pilot license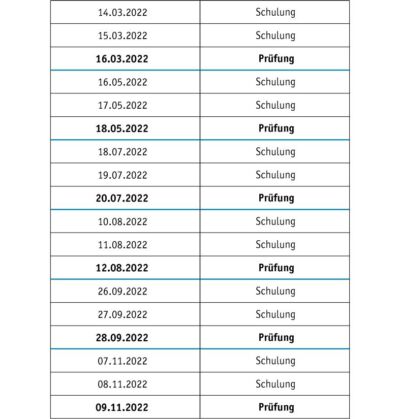 Drones as unmanned aerial vehicles are becoming increasingly popular in the hobby and leisure sector, but also in commercial applications. Drones have become an indispensable digital and effective tool in the media and trade.
But what hardly anyone knows is that in the EU, pilots of camera-equipped drones or drones weighing more than 249g must hold at least the (small) A1/A3 certificate of proficiency. The A2 remote pilot certificate, which builds on this, is a further qualification for drone pilots that brings with it additional powers:
Thus, with the acquisition of the A2 remote pilot certificate, one has the permission to fly up to under 30m or up to 5m close to people. The distance to residential areas may also be less than 150m. In addition, this certificate also fulfills the requirements for applying for (permanent) special permits, e.g. for flights beyond the field of view, flights in inhabited areas, etc.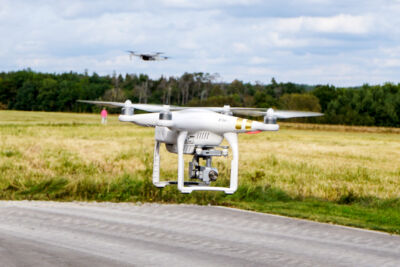 The Bavarian Drone Academy (BDAN) is also part of an approved facility to offer courses and exams for the new EU Remote Pilot Certificate A2. We have high quality equipment for training and testing, which is conducted by experienced, trained and certified teaching staff from the university. We also use spacious areas for flight training at the Campus Feuchtwangen and provide support with state-of-the-art methodological and didactic expertise. We offer audited standards in quality and safety management, as well as strong technical, economic and media competencies of the faculties of HS Ansbach.
After we have already started with stand-alone exams in 2021, we now also started with the first training courses designed exactly for this purpose in spring 2022. Future dates for the 2-day training courses with subsequent examination at Ansbach University of Applied Sciences or its campus in Feuchtwangen are now fixed. The course contents cover the areas of practice (optional), law, technology, meteorology and safety. Prerequisite for the exam is the possession of the A1/A3 remote pilot license.
Interested parties can mail to:
info@drohnenakademie.bayern
We will discuss with you exactly your ideas and wishes and make you an individual offer.
Or for more information visit our website.