Deserted streets and the first winter
Smart Energy Systems Students from India report on their experiences
Students from all over the world come to Feuchtwangen for the Smart Energy Systems (SES) master's program at the Feuchtwangen campus. In particular, many of them traveled from India last year. Two of our SES students introduced themselves at the 1st Feuchtwangen Campus Festival. Meghal Chatbar is one of them:
Meghal Chhatbar
Meghal Chhatbar comes from the state of Gujarat on the west coast of India. Its coastline is the longest in the country at about 1,600 kilometers. With an area of 196,024 square kilometers, Gujarat is the fifth largest Indian state and the ninth most populous state with 60.4 million inhabitants. It borders Rajasthan to the northeast, Dadra and Nagar Haveli and Daman and Diu to the south, Maharashtra to the southeast, Madhya Pradesh to the east, and the Arabian Sea and Pakistan's Sindh province to the west. The capital of Gujarat is Gandhinagar, and the largest city is Ahmedabad.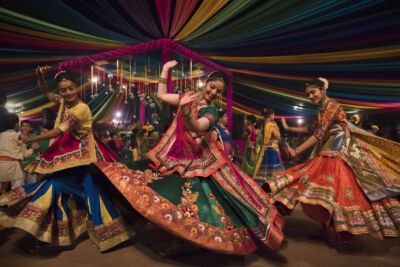 Her homeland is known for the Navratri festival, which translates as "nine nights". A significant Hindu festival where people dance and celebrate in traditional dress. "Also in Germany in Munich, Berlin or Erlangen this festival is celebrated for one day" she tells.
In India, she earned her bachelor's degree in electrical engineering and subsequently worked for two companies. It was there that she discovered her interest in renewable energies. Because it is not common in India for women to work in technical fields, she decided to do her master's degree in Germany.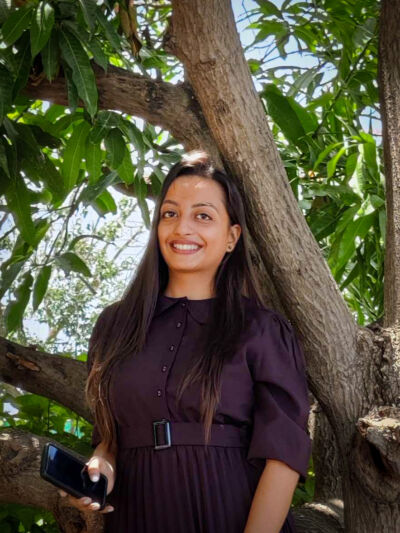 Arriving in Germany in November 2021, Meghal is greeted by sub-zero temperatures and experiences the first winter of her life. "The first thing I learned was to run quickly to the trains, because the trains leave very punctually" she reports. Arriving in Feuchtwangen, she initially finds deserted streets and Meghal wonders if people live here at all. "There are no empty streets in India," she says.
She chose the SES program in Feuchtwangen because the topics covered are important for modernizing the energy system. "I am very satisfied and happy with the teaching, the choice of subjects and the course. As the only female student, I have always found support from the professors and my fellow students."
Next semester, Meghal would like to write her master's thesis. Her goal is to then work as a smart energy engineer in a large company in Germany.