From the Golden Temple to Feuchtwangen
Smart Energy Systems Students from India report on their experiences
Students from the Smart Energy Systems master's program presented themselves at the Feuchtwangen Campusfestival. Besides Meghal Chhatbar, Om Parkash also shared his experience with us:
Om Parkash is from the state of Punjab in the north of India. The state is known for the Harmandir Sahib, often called the Golden Temple in German. It was built in the 16th century and is visited daily by more than 100,000 worshippers as well as tourists.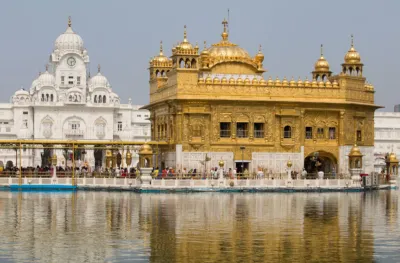 Not far from this temple Om grew up and also went to school. "I completed my schooling from 2001 to 2015. At first, I didn't like school at all" he says.
Nevertheless, after his school education, he starts studying. He is particularly enthusiastic about embedded systems, the Internet of Things (IoT) and programming. Om earned his bachelor's degree in electronics and communications engineering.
After graduation, he worked for two years at TATA Consultancy Services, one of the largest software development and maintenance companies. It was here, through a project, that his interest in renewable energy developed and his desire to pursue his master's degree in this field as well.
In order to be up to date with the latest technology, he applies to various colleges and universities in Germany. Because of the course structure, he finally decides on Smart Energy Systems at the Campus Feuchtwangen.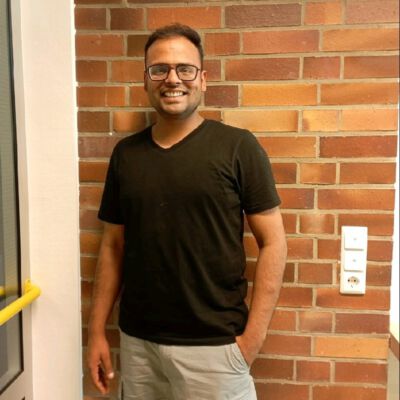 "My flight from India to Frankfurt felt shorter than the train ride from Frankfurt to Feuchtwangen," Om says with a laugh. His first thoughts after arriving: "The streets are empty, there are no people, no students, no party! Very different from India."
In his Smart Energy System studies, however, he then gets to know many fellow students, including many who – like Om himself – found their way here from India.
"Next semester, I will write my master's thesis.  My wish is to work in Germany in a bigger city" says Om about his plans. "In the future, I think I will go back to India and start a startup there."