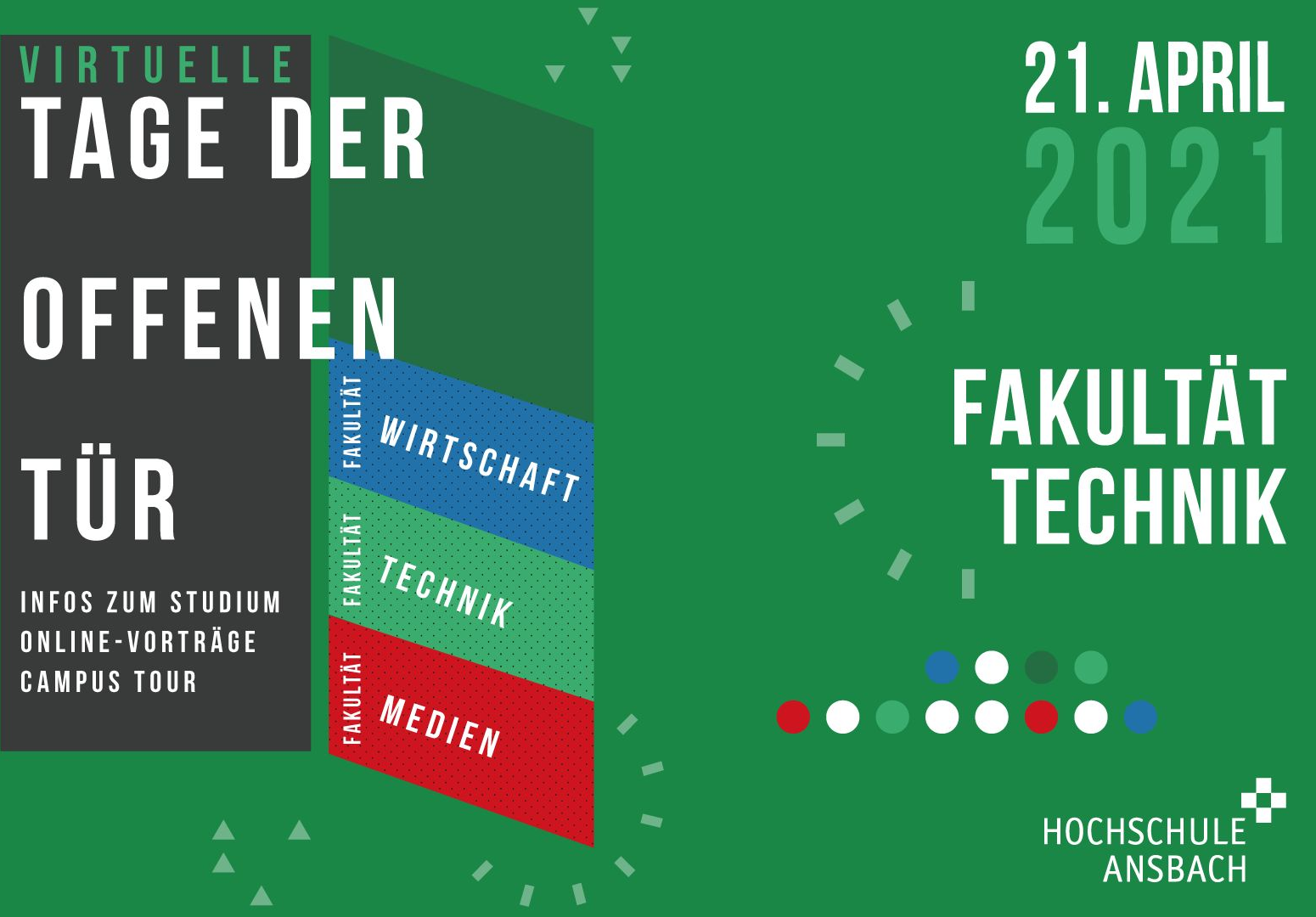 Great response to the Day of Technology 2021
The Faculty of Technology presented itself last Wednesday, 21.4.21, as part of the Virtual Open Days. Among others, Prof. Dr. Jungwirth, Prof. Dr. Walter and Prof. Dr. Pidun were present for the campus.
Prof. Jungwirth presented the Smart Energy Systems Master's programme. He showed how one can become the Robin Hood of the energy transition – in the energy network of tomorrow, redistribution will not be regulated by bow and arrow, but by digitalisation, networking and artificial intelligence. The English language was considered challenging for all courses in the international degree programme. Prof. Jungwirth gave the all-clear, however: "None of us are native speakers. You grow into it and later have an enormous advantage, especially for contacts outside Germany."
Prof. Pidun then explained how to become a green-thumbed engineer with the Sustainable Engineering Sciences degree programme. One decisive advantage of the Bachelor's programme is the choice of field of study in the third semester. This gives first-year students in particular some freedom. On the other hand, students have the opportunity to be in the laboratory with the professors and develop ideas together. Prof. Walter presented – unfortunately without the support of his R2D2 – what students can expect in his laboratories.