Registration period for Smart Energy Systems extended until 30 June
The application period for the new Master's programme Smart Energy Systems at the Campus Feuchtwangen of the Ansbach University of Applied Sciences has been extended at short notice until 30 June. We are currently receiving many enquiries from students who are still missing certain certificates for an application. Under the current pandemic conditions, certain courses and associated examinations can sometimes not be taken or are delayed. With the extension, interested students have the opportunity to apply and, if necessary, to submit their certificates.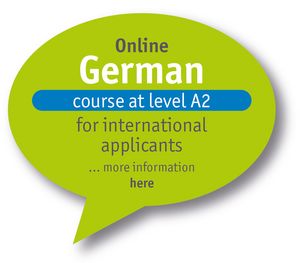 In addition, Ansbach University of Applied Sciences offers free language courses taught by professional language teachers. Depending on previous knowledge and requirements, interested students can choose between two different levels. Level "A1" deals with learning basic grammar, vocabulary and pronunciation, but can also be used to refresh old knowledge. Level "A2" enables you to understand more complex texts and participate in technical discussions and is a prerequisite for participation in Smart Energy Systems, among others.