Discover and learn the language live
German as a foreign language with Monica Baudracco-Kastner
In order for the international students on the Smart Energy Systems Master's programme to cope as well as possible with everyday life in Feuchtwangen, it is essential for them to have a command of the German language. Each student had to have a basic knowledge of German in order to be admitted to the programme.
Monica Baudracco-Kastner therefore teaches German I to the students as a lecturer at Campus Feuchtwangen. She specifically addresses everyday situations that the students are confronted with: introducing themselves, asking for directions, but also shopping or going out. In addition, the focus is naturally also on preparing for professional discussions such as those that will take place at the latest during the Master's thesis in various companies.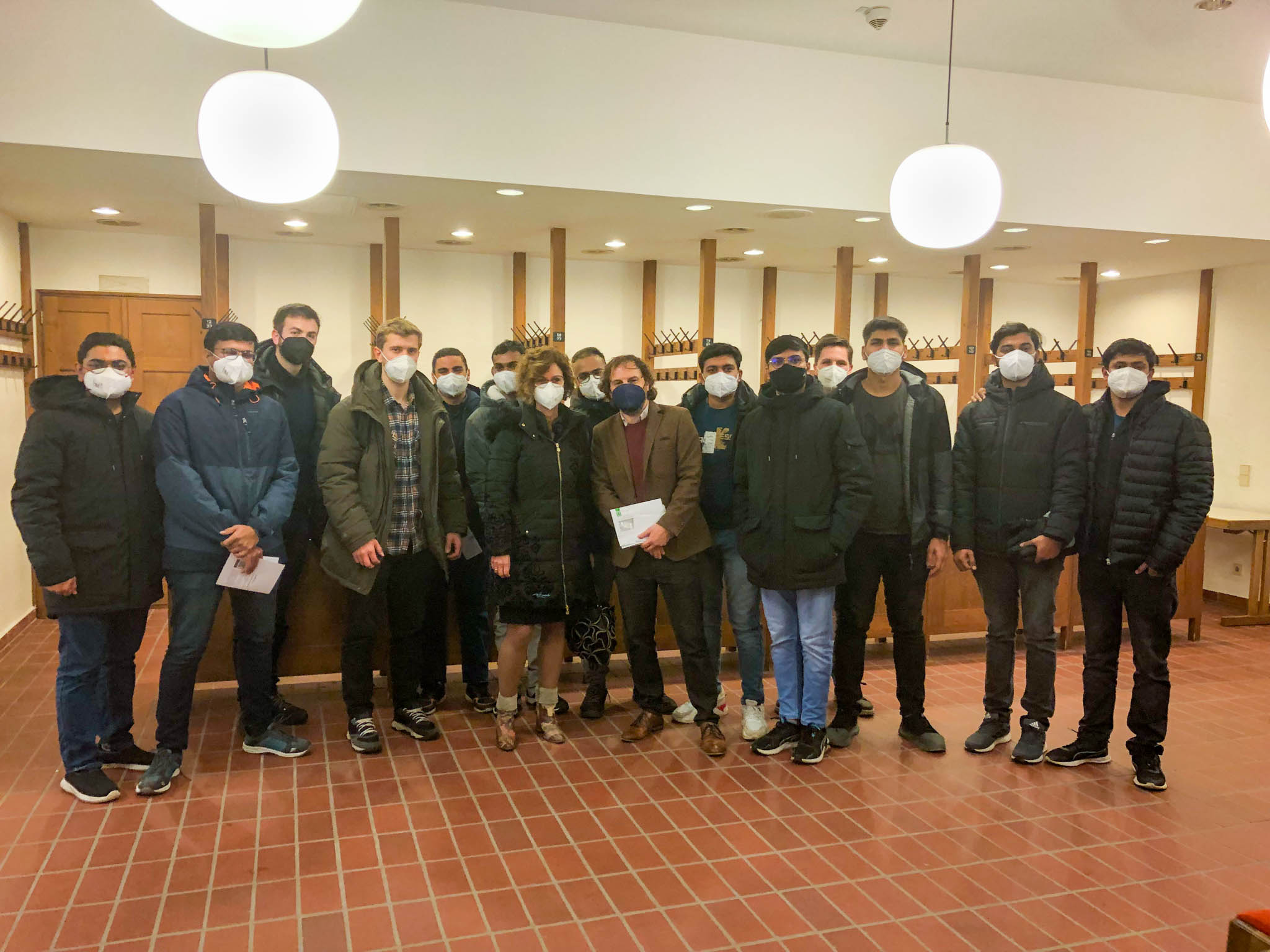 Last Thursday, at the invitation of the city of Feuchtwangen, the students had the opportunity to experience Theatre Live. "Let's Disappear!" a theatre performance about remembering and forgetting as part of the project "Recall Change Repeat Fade – Jewish Feuchtwangen" in the Stadthalle Kasten. Together with Monica Baudracco-Kastner and Prof. Johannes Jungwirth, the students bravely took up this challenge and were thrilled.