On the way to becoming climate-neutral in the building sector
Second professorship filled for the Campus Feuchtwangen
New expertise and outstanding professional knowledge on the topics of building technology and heat transition at the Study and Technology Centre in Feuchtwangen: Professor Dr.-Ing. Haresh Vaidya took up his position at the Campus Feuchtwangen at the start of September.
In the interview, Haresh Vaidya introduces himself, gives an insight into his previous professional activities and describes his goals at Campus Feuchtwangen.
Name:             Prof. Dr.-Ing. Haresh Vaidya
Age:                37 years old
Professional career:
Doctorate at FAU Erlangen (Chair of Flow Mechanics)
Research Engineer Corporate Research at Robert Bosch GmbH, Stuttgart
International Product Manager at Bosch Thermotechnik GmbH, Wernau (Neckar)
BAFA-approved energy consultant for residential buildings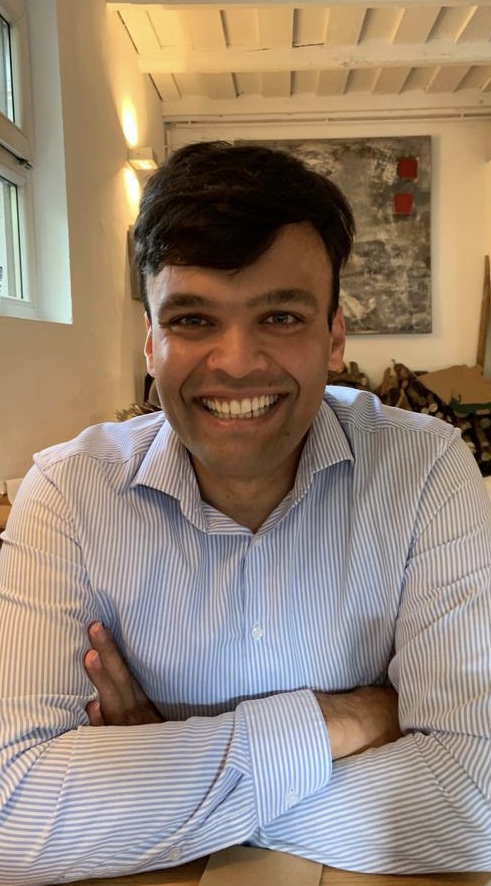 What made you decide to transfer to the Campus Feuchtwangen after 7 years in the competetive economy?
During the 7 years in industry in Stuttgart, I was able to gain a lot of experience in heating and air conditioning technology and gained a comprehensive overview of the associated market. At the same time, it became apparent that the requirements of the customers and the offer on the market were not yet a good match in many places. As a result, I developed the desire to make this knowledge available at the right place in the apprenticeship and training of future specialists. In addition, Franconia is close to my heart: I spent many wonderful years here, studied, did my doctorate and part of my family also lives here.
You have also been active as an energy consultant since 2021. Can you give us a little insight into your other activities to date?
After completing my doctorate in Erlangen, I first moved to research at Robert Bosch GmbH near Stuttgart. There I developed innovative, new business areas for already existing components from the traditional automotive sector. In addition, I was already beginning to take an interest in the economic side and was thus also involved in the development of business models. I am convinced that we technology-savvy engineers should also know the needs of the market. At Bosch Thermotechnik GmbH, I was able to combine the technical with the market-oriented area by co-developing air-to-water heat pumps and introducing them to the European market.
How did you get into energy consulting parallel to your work in industry?
It all started in the context of a feasibility study on the use of heat pumps in Germany's building stock. I was commissioned to conduct this study in order to develop relevant business fields in this area. In the course of this, it came to my attention that a large number of buildings have a considerable need for renovation in order to be able to achieve the climate targets set by the German government. I see energy consulting as my opportunity to have a direct and immediate influence on what is currently happening.
What are your goals as a professor at Campus Feuchtwangen?
At Campus Feuchtwangen, I represent the subject of building technology with a special focus on sustainability. That's why it's particularly important to me to integrate as much practical activity as possible into the teaching. Students should not only know a heat pump from books, but explore its functionality in reality themselves. Furthermore, I would like to land (inter)national research projects and help establish the Feuchtwangen location as an attractive transfer centre for our industry. For example, I'm thinking of cooperations with companies in the region to develop solutions for urgent questions in building technology. Bringing these to the outside world in the form of training courses that are absolutely in tune with the times is also at the top of my agenda.