Campus Arena under the sign of the Football World Cup in Qatar
Talking about the World Cup in the Desert – Light and Shadow of a Major Sports Event
On Tuesday, November 29, after a two-year break due to corona, a public event was held again on the campus of Ansbach University of Applied Sciences. Around 150 people were guests at the first "Campus Arena" in the refectory.
The evening started with honors and the awarding of an honorary professorship, which this year went to Dr. Matthias Carl. He is a lecturer at Ansbach University of Applied Sciences in the field of accounting and business valuation.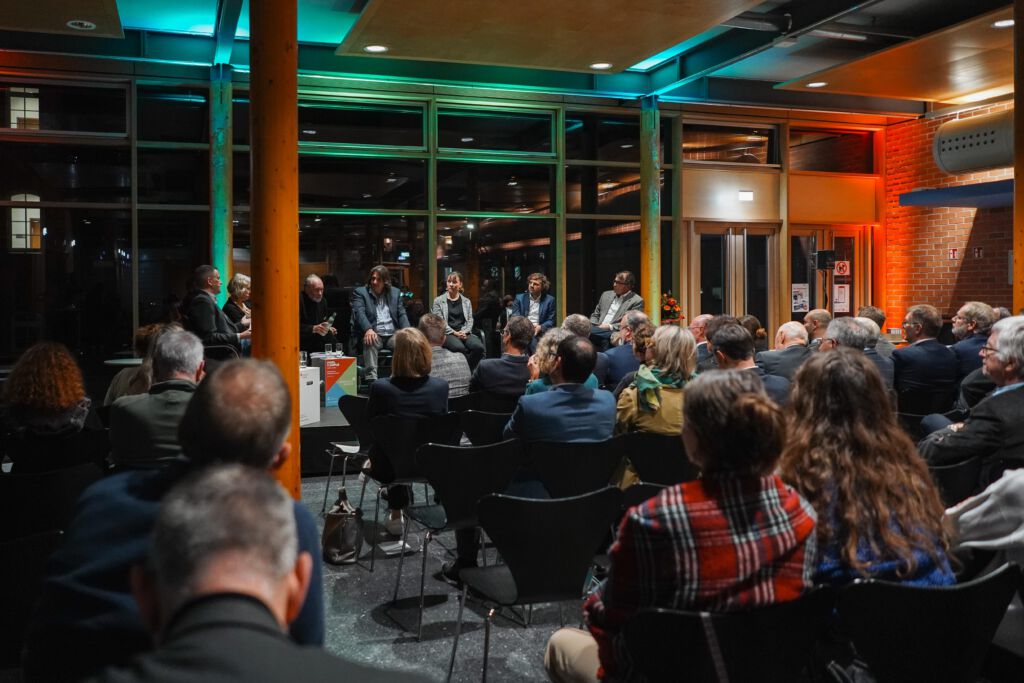 This was followed by a 90-minute panel discussion on the topic of "World Cup in the Desert – Light and Shadow of a Major Sporting Event. Elisabeth Schlammerl (journalist and Vice President of the Association of German Sports Journalists), Stefan Frommann (chief reporter of DIE WELT), Gerhard Waldherr (journalist and author of "The World Cup and I"), Sara Denndorf (journalism student and active soccer player) and Prof. Dr.-Ing. Johannes Jungwirth (head of the Feuchtwangen Energy Campus) were invited to the podium.

Michael Lang (Head of PR & Marketing at the university) and Robert Maurer (Head of the FLZ local editorial office in Ansbach) led through the evening as a moderator duo. Together with their guests, they discussed sustainability, human rights and business in light of the World Cup currently taking place in Qatar. Instead of intense dueling, the audience experienced general consensus: classification, differentiation, understanding of a different culture were in the foreground. In the process, what is happening in Qatar was gladly mirrored.

Among other things, Prof. Jungwirth related the stadiums there, which are air-conditioned for a few hours, to the many turf heaters that run throughout the winter in Europe to provide the professionals with good pitch conditions.
Afterwards, in keeping with the theme, five signed copies of the book "Die WM und ich" (The World Cup and I) by Gerhard Waldherr were raffled off. The successful evening was rounded off by a get-together with drinks and snacks in the small dining hall.