Interactive business game of the energy industry
Experience business management and energy policy decisions firsthand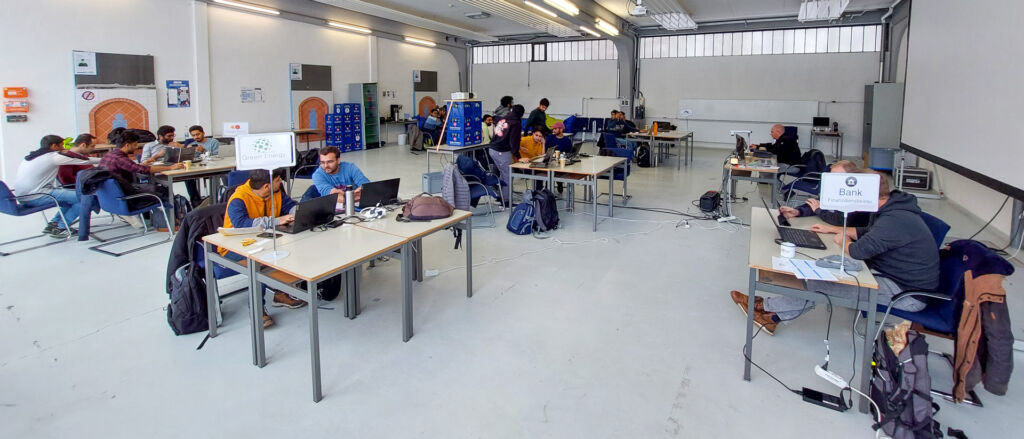 At the end of last year, it was that time again: Smart Energy Systems students participated once more in the two-day business game workshop EnergyNext. The aim of the workshop is to link the theoretical lecture content in the various areas of an energy company.
Divided into six teams, the students slipped into the roles of energy company, government and bank. In addition to developing, implementing and complying with energy and financial policy guidelines, the students had to make the right decisions in the role of management personnel in the competition for energy generation, energy trading and sales in order to ensure future-oriented power plant operations.
In addition to acting economically on the electricity market, this also includes skillful negotiations with the bank and lobbying with the government. Ultimately, however, the customers won determine who can generate the highest profit. However, the future cannot always be planned.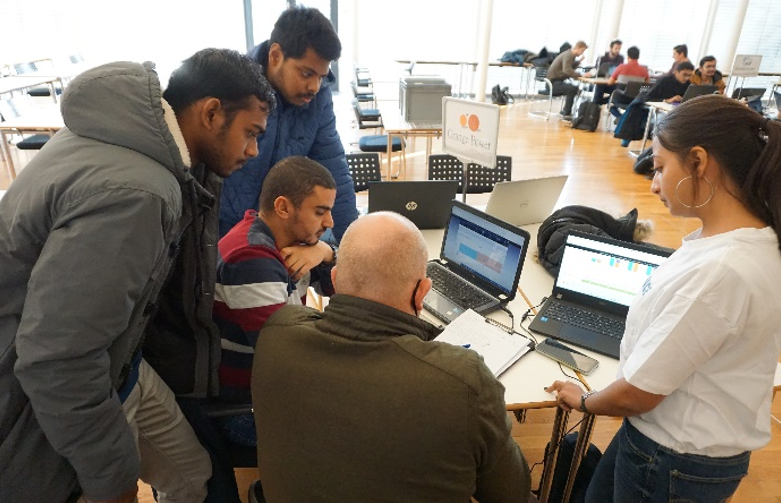 For the fictitious companies, for example, the government reacted to a nuclear catastrophe in the shortest possible time by phasing out nuclear power. For the heads of the energy companies, this meant dismantling old nuclear power plants, refurbishing existing plants and building new power plants to compensate. From an economic point of view, the unforeseeable investments had to be made in the most future-oriented way possible. The removal of subsidies for coal-fired power plants meant that generation suddenly became more expensive. In return, the expansion of renewable energies was promoted.
For the survival as well as growth of the company, versatile factors had to be analyzed and interpreted correctly. Most teams were able to drive their company forward. Others, however, had to fight for customers and were saved by emergency loans from banks. A certain emotionality, will to win and willingness to learn accompanied the game until the end.
In three successive rounds, 15 years were simulated in this way, so that not only short-term, but also medium- and long-term effects and impacts could be derived from the simulation. Each completed round was followed by a reflection phase and finally an energy congress, in which the results of the workshop were presented by each team.