Gebäudetechnik-Tag at the energy Campus Feuchtwangen of the Ansbach University of Applied Sciences
Extensive program for the future energy efficiency experts
On Thursday, May 25, the Building Technology Day took place at the Energy Campus of Ansbach University of Applied Sciences. This day offered an interesting and diverse program to the future energy efficiency experts from the study programs Sustainable Engineering as well as Energy Management and Energy Technology.
The day in Feuchtwangen began for the students with Professor Dr.-Ing. Haresh Vaidya with the heating load calculation for buildings: "In this process, building and room data are recorded and, taking into account climate data and heat losses, the required heating capacity for a building is determined. This allows the heating load to be quantified and serves as the basis for sizing heating systems."
The campus manager then covered the topic of hydraulics. "This refers to systems for controlling and regulating heating and cooling systems, such as the distribution of hot water or the regulation of radiators.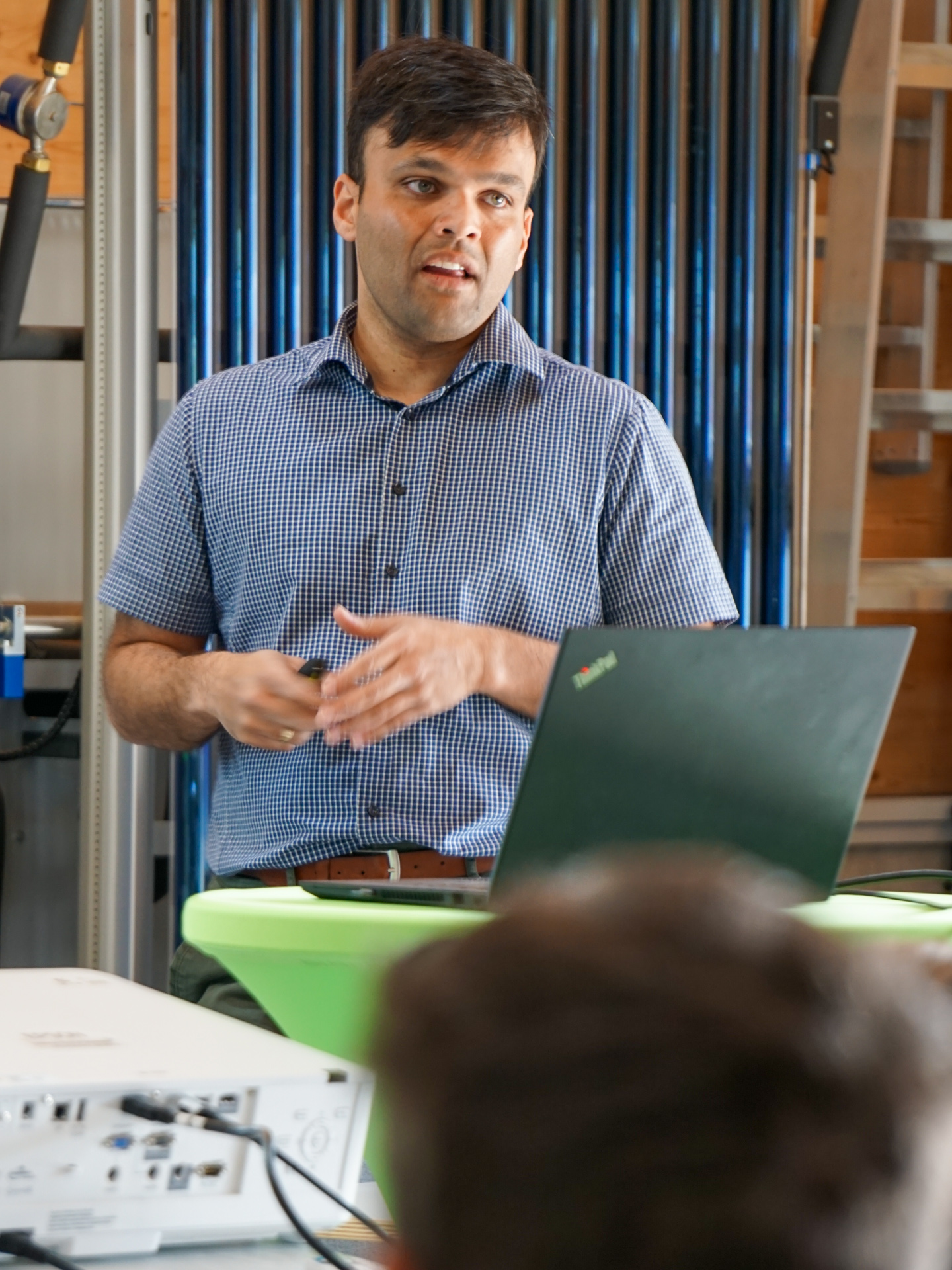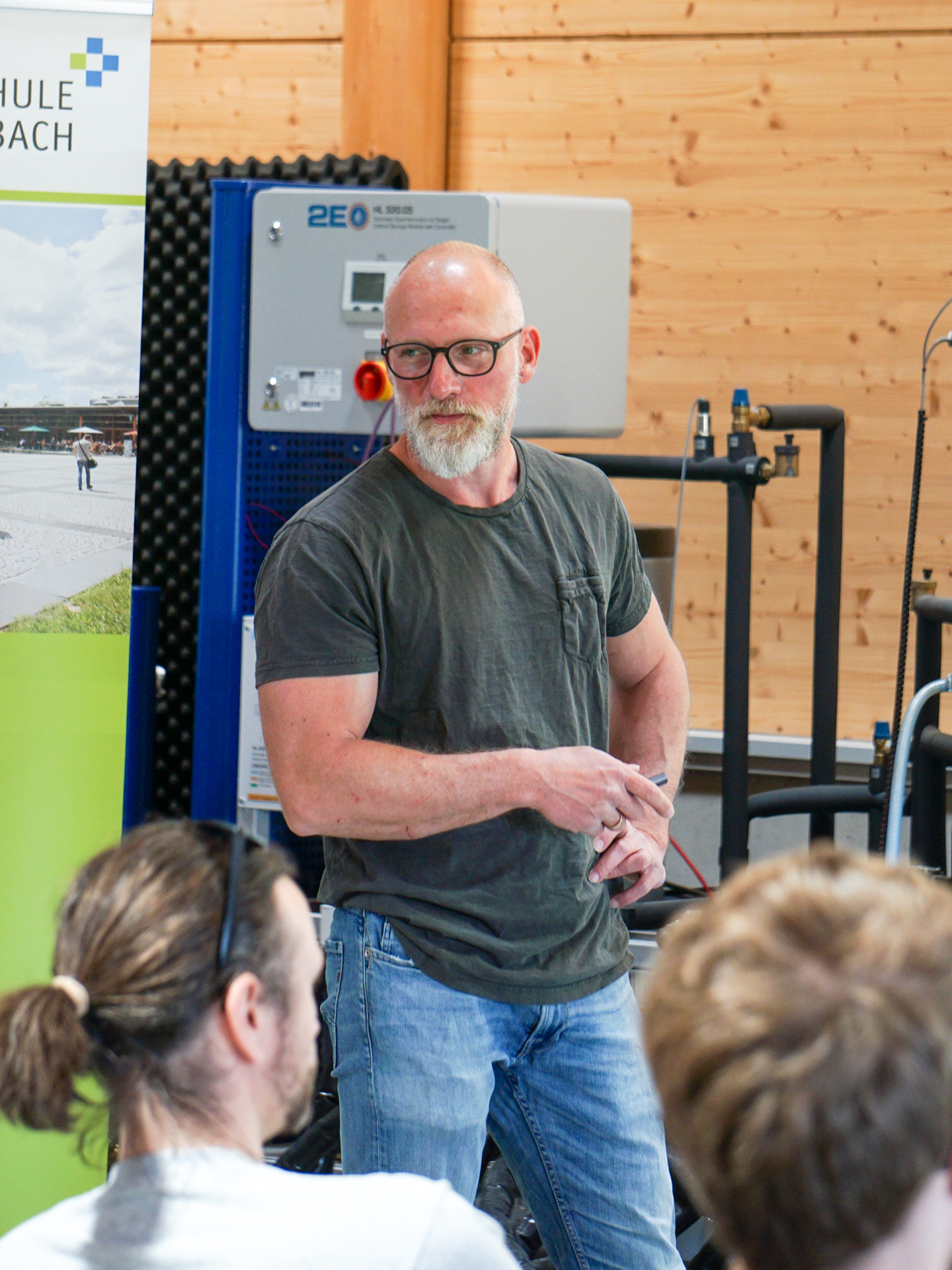 Dipl.-Ing. Oliver Abel then gave a presentation on solar thermal energy, heat pumps and thermography. The students were given a comprehensive overview of the use of solar and environmental energy for heating and hot water. In particular, the lab engineer went into detail about how heat pumps work and how thermography can be used to evaluate the energy performance of buildings.
During the building tour, Dr. Gerd Hofmann provided information about the real laboratory at the Feuchtwangen campus: "We have not only installed extensive technology, but also work quite actively with the building. The extensive monitoring allows us to optimize the system. For example, we have coupled our heat pump to the electricity generated by the photovoltaic system."
The participants were given an insight into the importance of efficient ventilation in buildings and the various ventilation systems by Dipl.-Ing. Christoph Matschi, M.Sc. In the so-called blower door test, the students then carried out their own measurements of the air tightness of rooms.
Finally, Thomas Haupt, M.Sc., presented the students with an insight into research and development at the campus: "With the battery and wallbox test lab, we already have two systems for future connection to our energy management system (EMS). There, we want to investigate the interaction of the individual components and, above all, improve their applicability in practice. To this end, we are in contact with renowned manufacturers and local installers."
The Building Technology Day at the Energy Campus of Ansbach University of Applied Sciences offered the future energy efficiency experts valuable knowledge and practical insights into various areas of building technology. Participants were able to benefit from the wide range of topics and acquire valuable knowledge that will be useful in their future careers.