On the "Wunsiedler Weg": Students explore the climate-neutral energy future
Excursion to Wunsiedel municipal utilities shows innovative technologies and sustainable solutions
On Wednesday, May 31, 2023, 35 students from the Energy Management and Energy Technology and Smart Energy Systems degree programs joined Prof. Rosenbauer and Prof. Jungwirth on an excursion to the Wunsiedel municipal utility company to experience first-hand the climate-neutral energy supply of the future.
The tour started at the "House of the Energy Future", where the group was welcomed by Gerhard Meindl, Head of Research & Development Projects SW Wunsiedel. After a light snack, kindly provided by Stadtwerke Wunsiedel for their visitors, Mr. Meindl presented the vision of the "Wunsiedler Weg" towards a climate-neutral energy supply. Afterwards, the group made their way to the energy park. There, Gerhard Meindl and Dr. Thilo Rießner, the managing director of Rießner Gase and WUN H2, led the students and their professors in two groups through eight exciting stations.
The tour began with the electrolyzer, which has a capacity of 9 MW and uses electrical energy to split water into hydrogen and oxygen. This hydrogen can then be used to manufacture chemical products or as a clean fuel.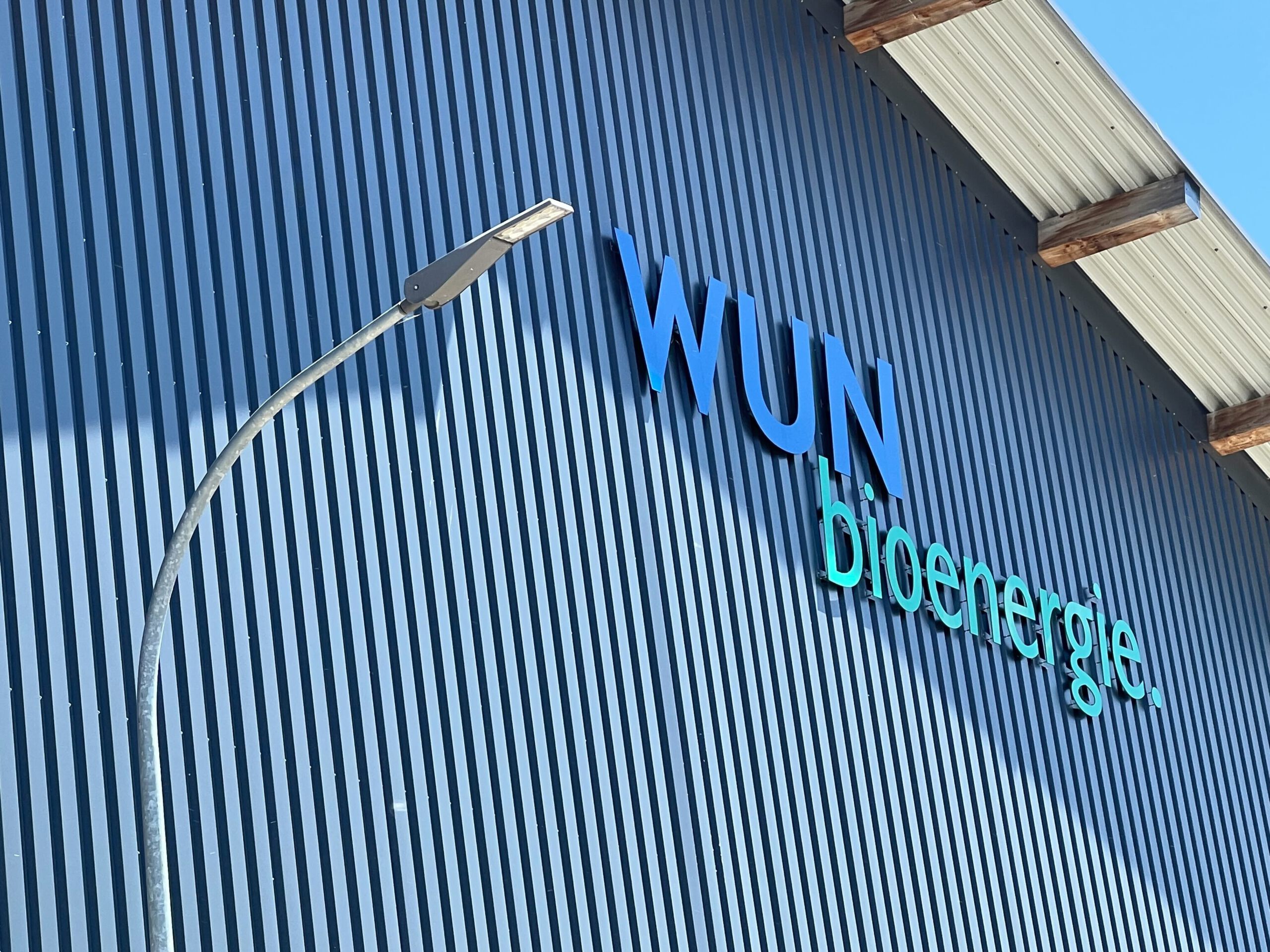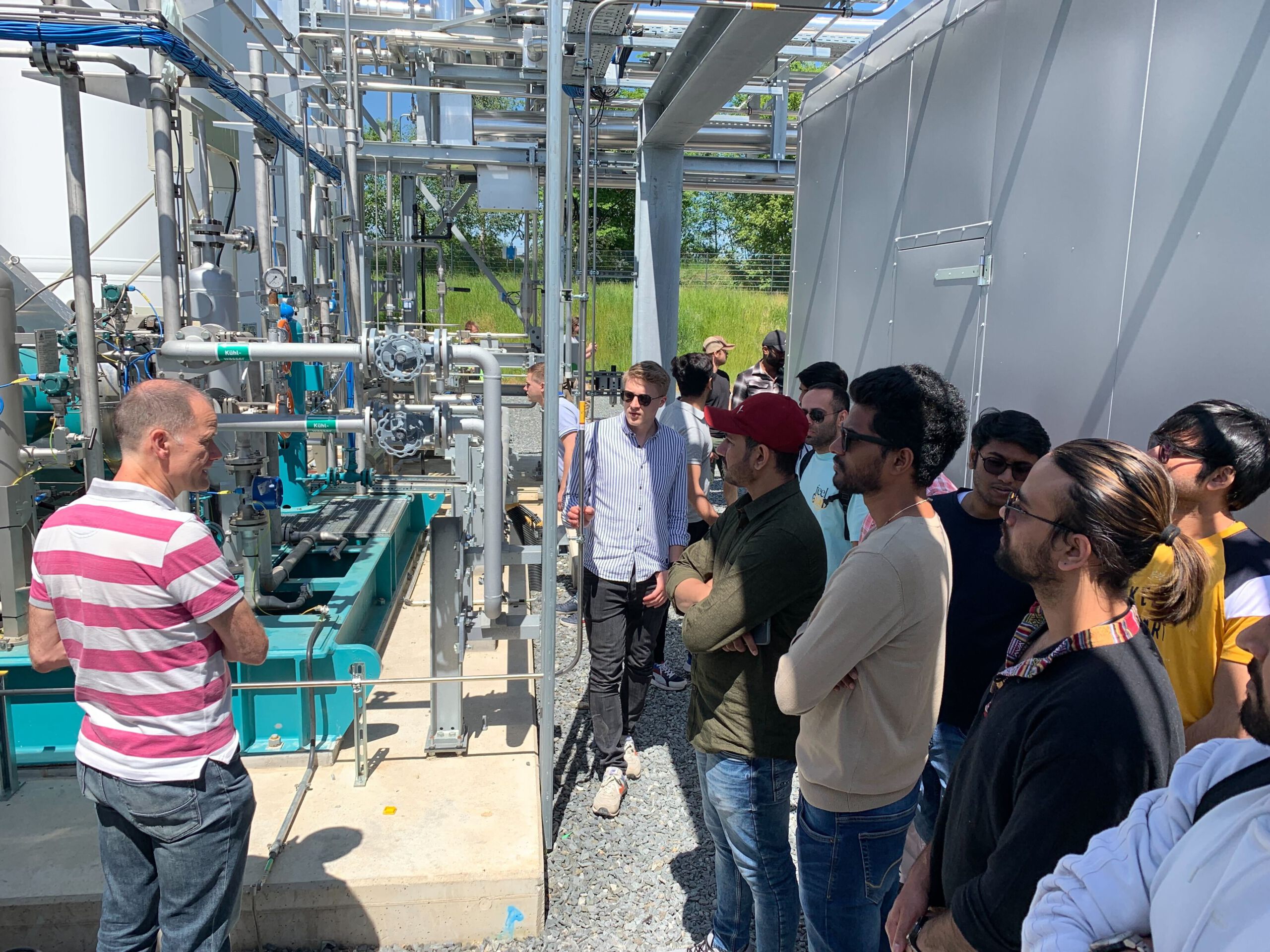 The students tracked the generated hydrogen to compressors that compress it to facilitate storage and transportation. This process increases the energy density of the hydrogen.
The compressed hydrogen is now either stored in the municipal utility's hydrogen storage facility or filled into truck trailers at its own filling station, which eventually deliver the hydrogen to other customers in the surrounding area.
The tour continued to the battery storage units located in four containers with a capacity of almost 10 MW. They can absorb surplus energy and make it available quickly in the event of increased power demand to keep the grid stable.
At the pellet plant, students were able to experience the entire wood pellet production process, from upstream wood drying to storage, packaging and palletizing of the finished pellets.
In the associated combined heat and power (CHP) units, electricity and heat are generated by burning both natural gas and hydrogen. In order to make the best possible use of all available valuable resources, the heat generated in the process is used to dry wood in the pellet plant.
However, this waste heat can also be used in the so-called ORC (Organic Rankine Cycle) process. In this process, silicone oil is vaporized in a closed cycle and drives a turbine that generates electricity. The process also generates low-temperature heat that can be directly reused by the municipal utility.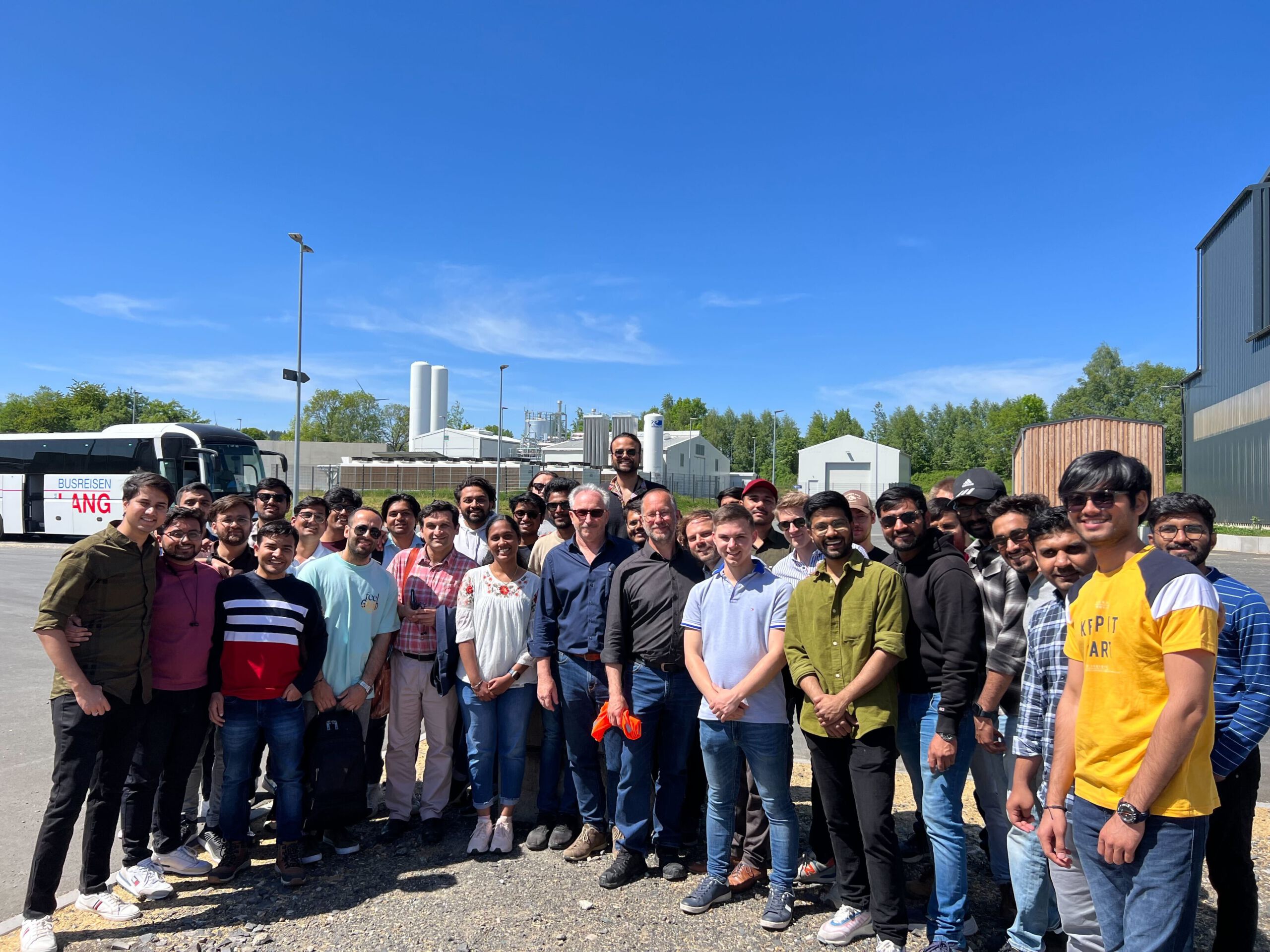 The great interest in the highly topical and promising subject of climate-friendly heat and power supply was particularly evident from the many questions asked by the students during and after the tour.
After taking a final picture together in front of the electrolyzer, the group headed back home, carrying inspiring impressions and a strengthened awareness for a future-oriented climate change, in which the students themselves can play a decisive role.