Energy Forum as guest at the Campus Feuchtwangen
Kick-off of the CSU event series "Von Ideen zu praktischen Lösungen"
Last Friday, the CSU district association Ansbach Land invited to the energy campus of the Ansbach University of Applied Sciences for the kick-off of the event series "From Ideas to Practical Solutions". In addition to a good 30 guests from the CSU and other interested citizens, the research hall at the Feuchtwangen campus was once again well filled with almost 60 people.
"We want to offer solutions here, locally, in the rural area and master the challenges of climate change" introduced Dr.-Ing. Hermann Löhner of the CSU-Windsbach into the event. Also university president Prof. Dr.-Ing. Sascha Müller-Feuerstein welcomed all visitors and used the opportunity to introduce the new director of the campus Feuchtwangen: "Prof. Haresh Vaidya will relieve the previous director Prof. Johannes Jungwirth thus organizationally and take care of the expansion of the portfolio at the campus."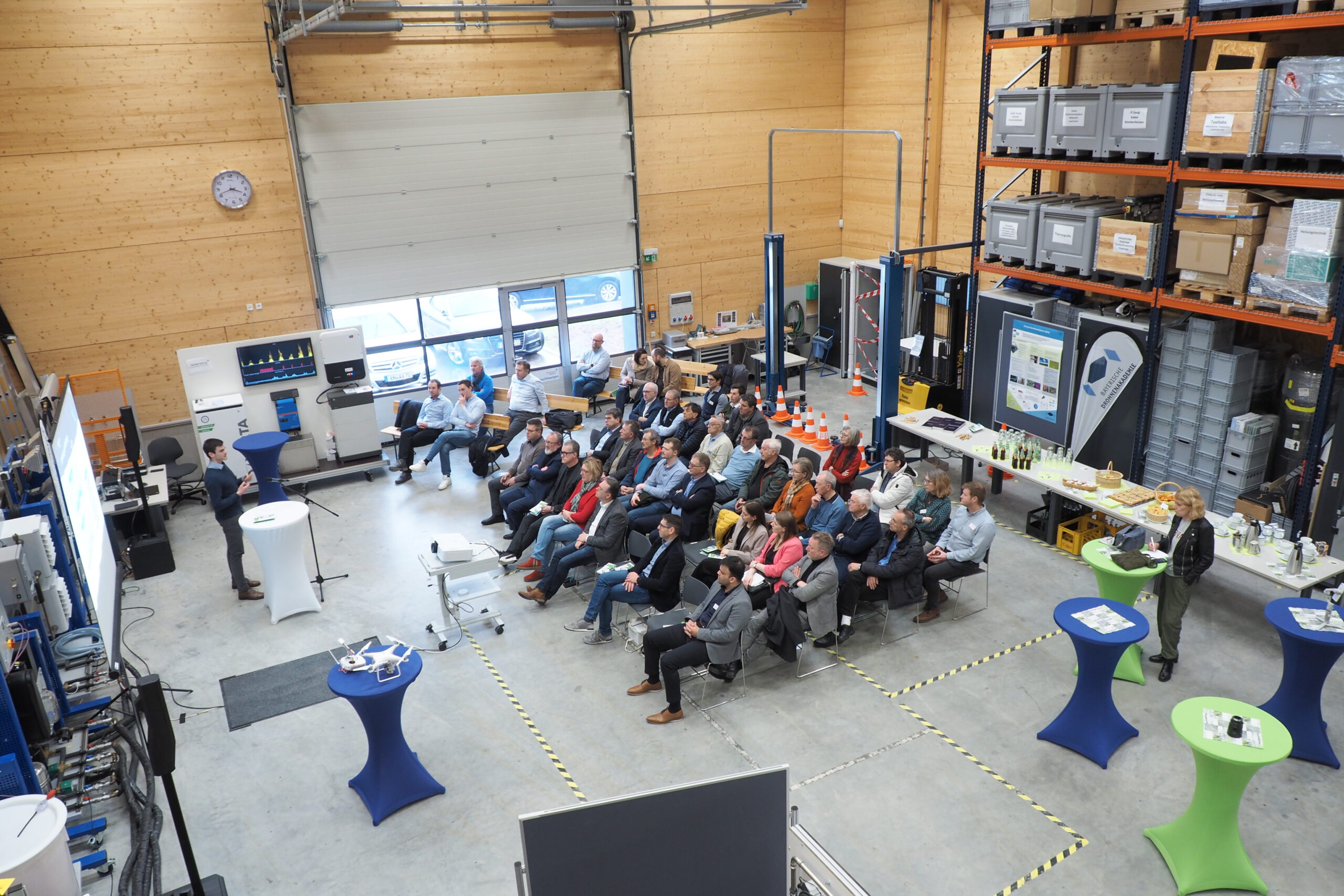 Coordinator Dr. Gerd Hofmann then presented the Feuchtwangen campus: "In addition to teaching and research, transfer in the field of sustainable energy and building technology is also part of our task. To this end, we conduct training and continuing education courses to impart knowledge. With our studies and projects, we bring new technologies into practice, such as the concept of virtual district heating for the Hochschule construction area. And last but not least, we seek direct dialog with citizens through events such as our Energy Talk."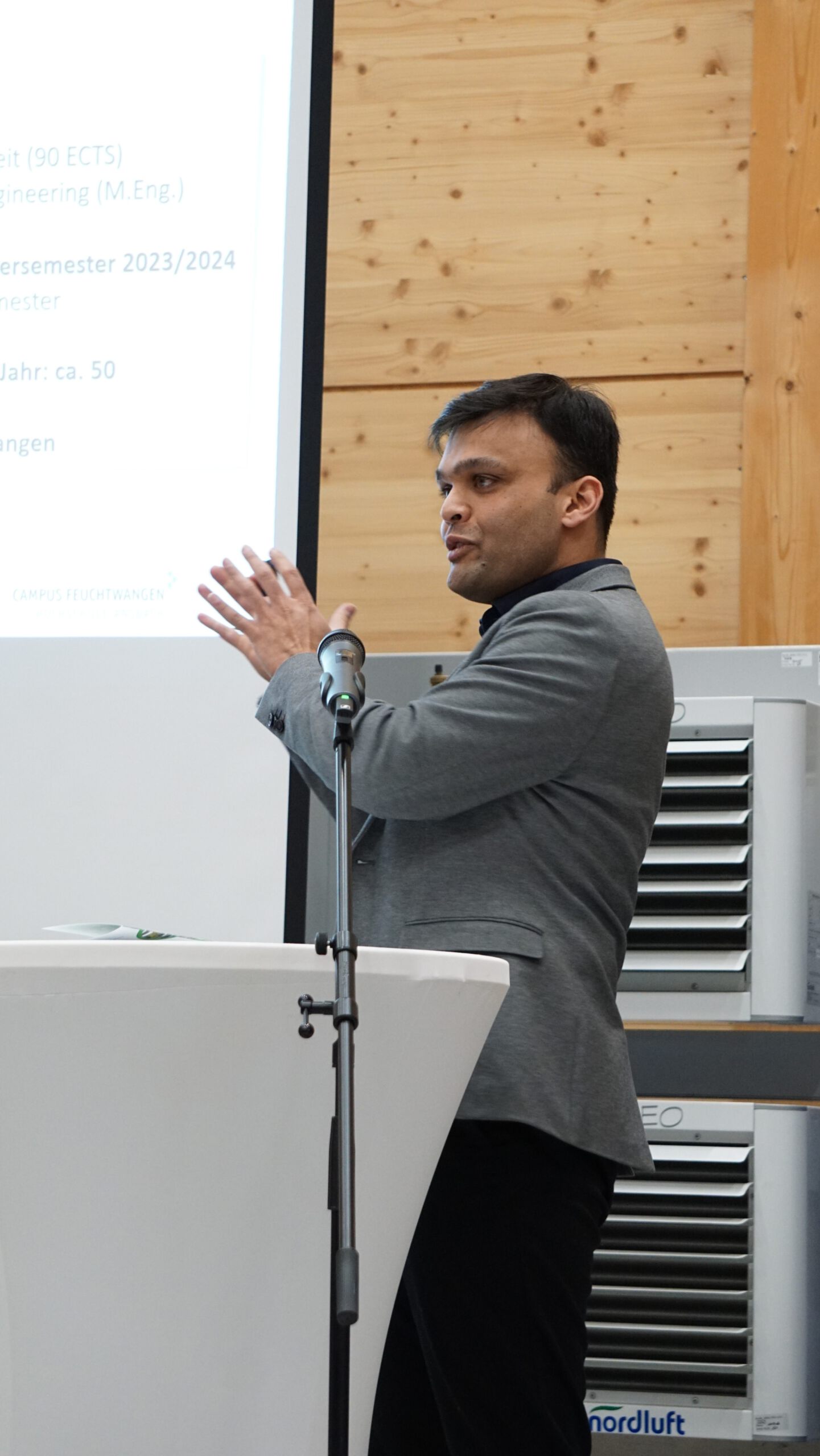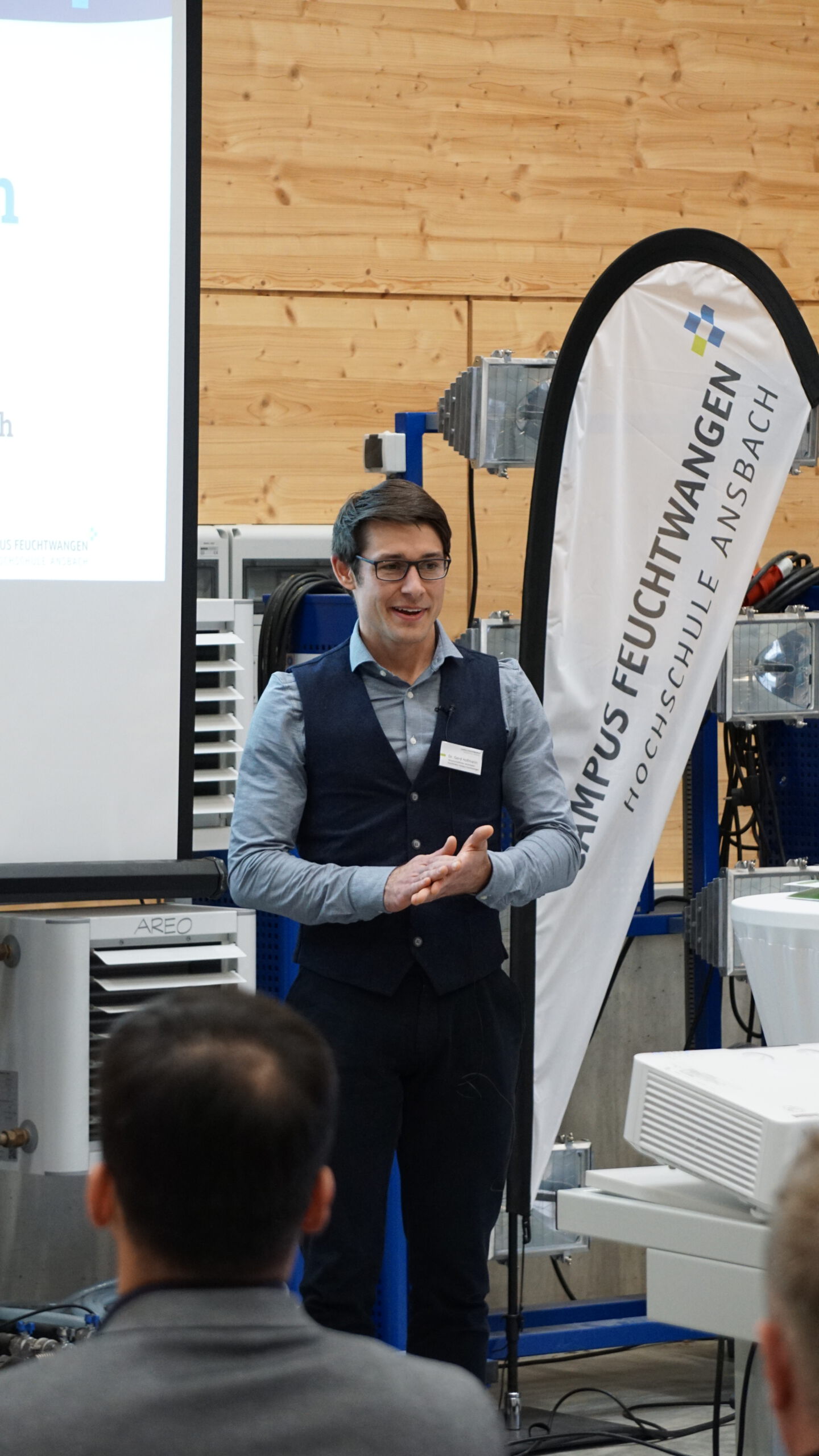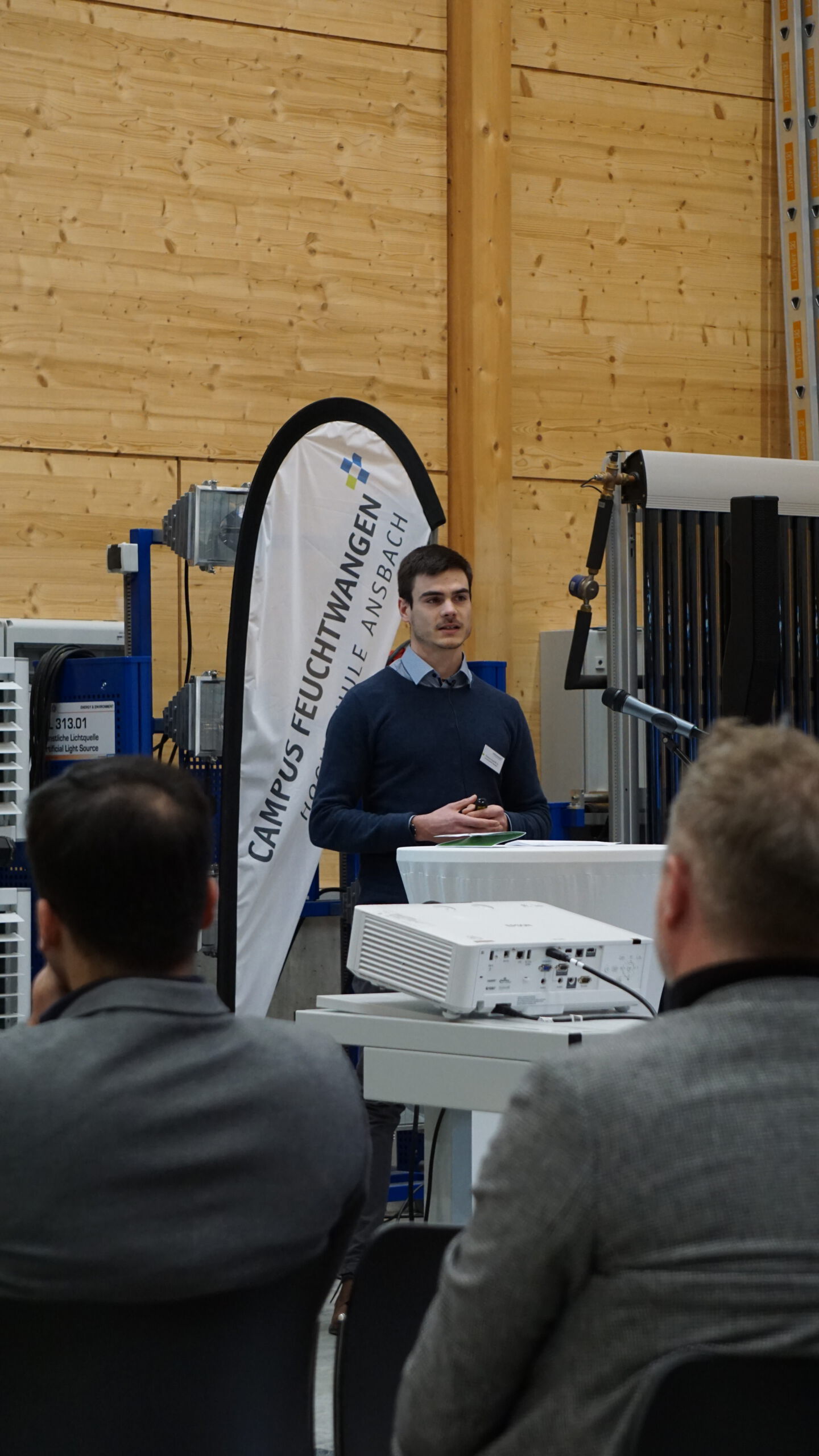 Thomas Haupt, M. Sc. gave a brief thematic insight into the field of "Smart Energy Systems": "Using energy when it is available is one of the main goals of smart systems. In the real lab on campus, we are testing, for example, when heat pumps and wallboxes ideally work and when it is better not to."
Laboratory engineer Oliver Abel explained the scope of activities of the Bavarian Drone Academy. In addition to the training offered to students and external parties, he met with great interest with the topic of thermography: "A drone with an IR camera can, for example, reveal thermal weak points on buildings. Likewise, however, it can also be used to find fawns before grass is cut."
Last but not least, Prof. Dr.-Ing. Haresh Vaidya, who himself came to Germany to study in 2007 and now describes himself as "a' eigheireter Mo in a Franconian family," took the liberty of giving a preview of the new future course of study "Sustainable Building Systems" at the Feuchtwangen campus in the form of a teaser: "We are already in the preparations for the application. With video clips like the one shown, we want to attract attention via social media."
The event then concluded with a building tour by Oliver Abel as well as a cozy get-together in the large research hall.