Feuchtwangen city council as a guest
Staff meeting at the energy campus of Ansbach University of Applied Sciences
Last Tuesday, May 16, the staff meeting of the Feuchtwangen municipal administration took place at the Campus Feuchtwangen. Around 80 employees attended the event and took the opportunity to learn more about the energy campus of Ansbach University of Applied Sciences. Dr. Gerd Hofmann presented current projects in addition to the now three courses of study:
"With the Energy and Building Technology degree program, we are laying important foundations here in Feuchtwangen for resource-conserving planning and the sustainable operation of buildings. In the new master's degree program Sustainable Building Systems, this knowledge is then deepened even further. Outside the building, on the other hand, we tie in with the existing Smart Energy Systems master's program and address how the growing number of prosumers and decentralized generators such as PV and wind turbines (WTGs) in combination with battery storage and power-to-X technologies can reliably replace entire power plants.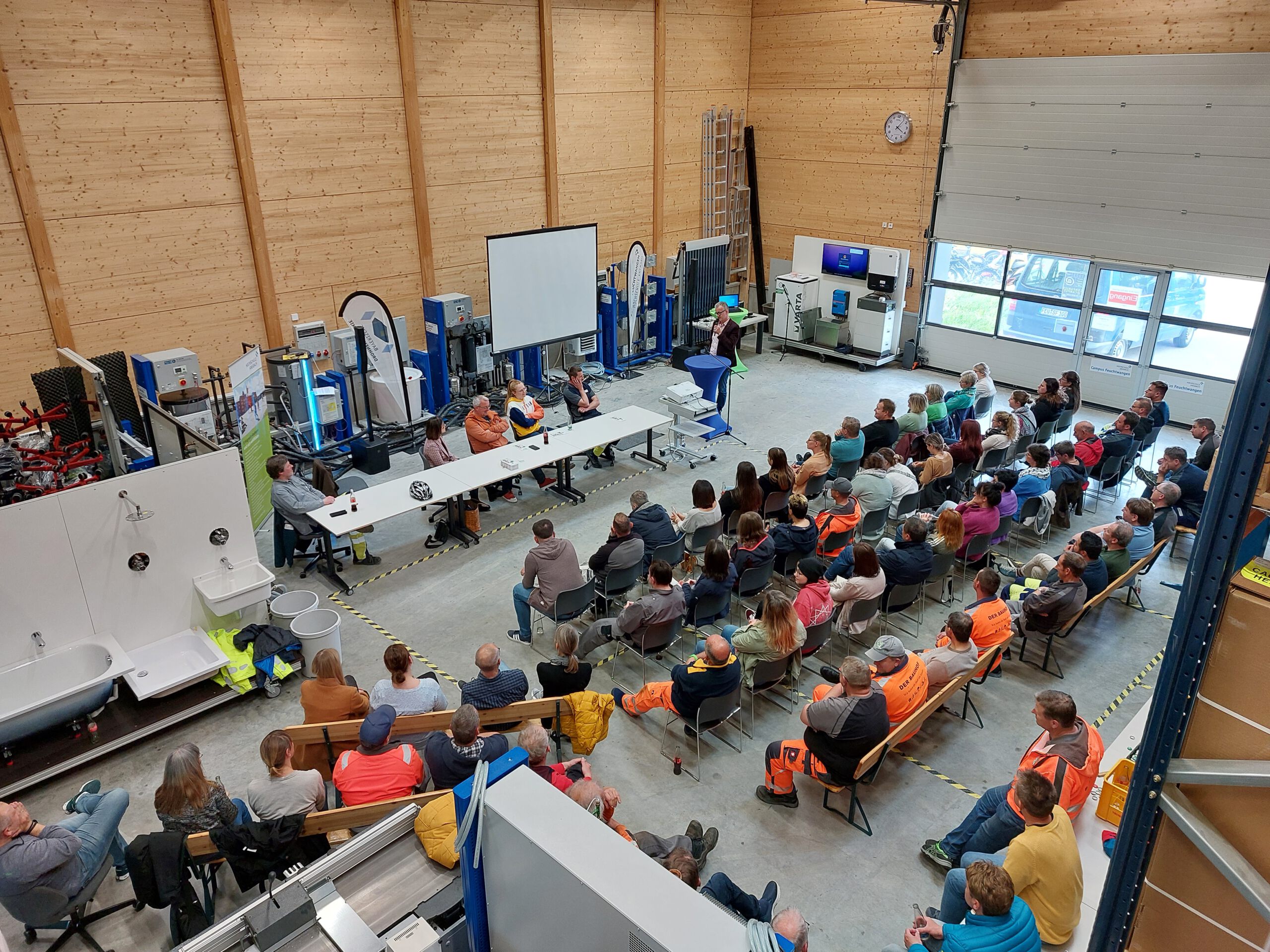 In addition to the courses of study, we also share our expertise in the field of energy and building technology through training and continuing education. Training to become an energy consultant is available for external engineers and tradesmen as well as an add-on to studies.  With our two ESF-REACT funded courses, Energy Consultant 2.0 and Energy System Expert, we are leading the way and offering innovative solutions, for example, for the currently still often unsatisfactory networking of PV, battery storage, heat pumps and wallboxes. The Bavarian Drone Academy at the Feuchtwangen campus also offers the A2 remote pilot license.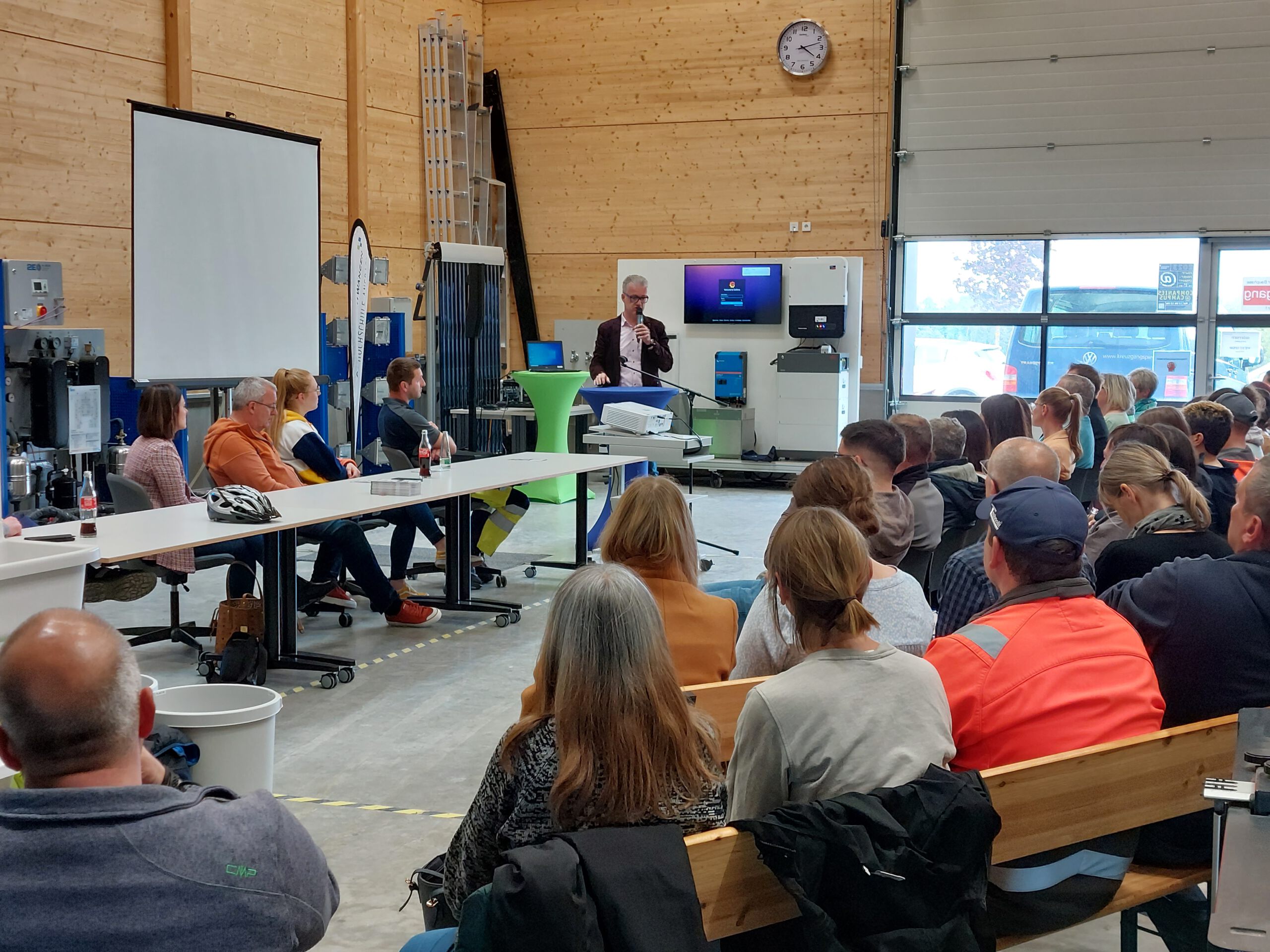 The expertise gained from the courses is also used in numerous projects. In Feuchtwangen, for example, we have already worked together with the municipal utilities to optimize the combined heat and power plant (CHP) for supplying heat to the Bayerische BauAkademie and presented a roadmap for decarbonizing the city of Feuchtwangen in cooperation with SIEMENS. And the energy concept for the new An der Hochschule construction area was also created by the campus. Together with the Office for Rural Development of Central Franconia, we are currently conducting several pilot projects in the region for energy consulting by the Feuchtwangen campus as part of a village renewal project.
However, dialog and exchange with society is also particularly important to us. Only if we know where the shoe pinches the most can we develop suitable solutions. To this end, we have introduced our Energy Talk, where citizens and entrepreneurs can come to us with their questions. And at our annual Campus Festival, we present what we are working on together with our partners," says the Campus coordinator.