Feuchtwanger Campusfest goes into the second round
Visions of the future with a varied program for young and old
On Sunday, July 23, 2023, the Feuchtwang Campus Festival took place for the second time. The celebration started at 11 a.m. with speeches by campus director Prof. Haresh Vaidya, coordinator Dr. Gerd Hofmann as well as other guests of honor:
"The future of Ansbach University of Applied Sciences can be observed here in Feuchtwangen as it stands and grows and is built on a daily basis" said the Vice President of Ansbach University of Applied Sciences Prof. Markus Paul in welcoming remarks. The first mayor Patrick Ruh also pointed out the potential of the branch and praised the current development.
"Always new projects, always a new topic pops up, and that in Feuchtwangen. We are very, very proud to have this campus here" added Herbert Lindörfer, chairman of the Förderkreis Campus Feuchtwangen e.V. and Feuchtwangen's third mayor, and continued, "And I'm also very proud of this team here, who do more than their job here."
Wolfgang Neukirchner, head of the Office for Rural Development, spoke of a "fruitful cooperation with the campus to make us fit for the future." "The Ansbach University of Applied Sciences radiates out with its locations and that is good!" says finally the deputy district administrator Stefan Horndasch.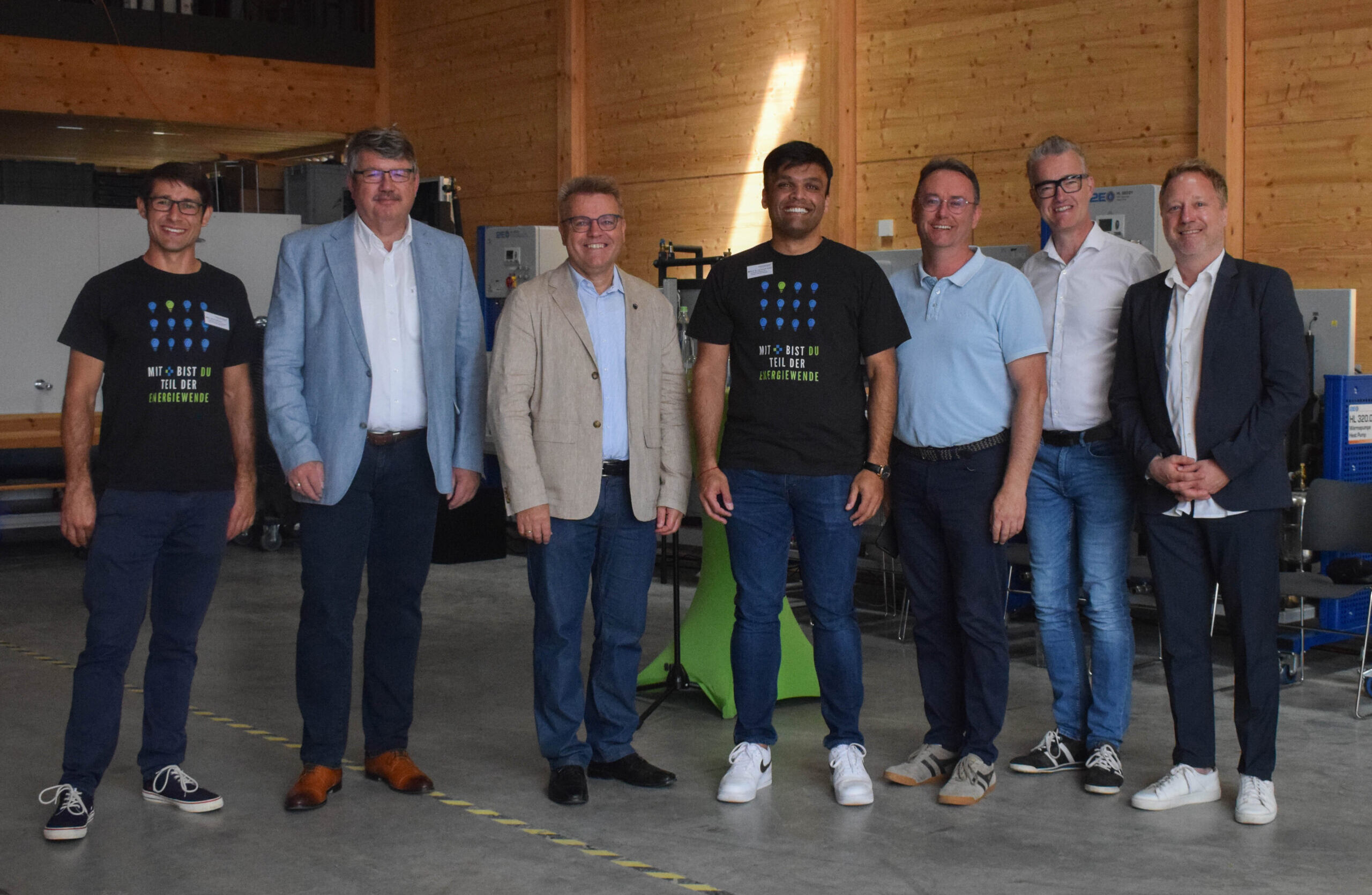 Afterwards, an exciting social program began for the numerous visitors.
The campus tour with Dipl.-Ing. Oliver Abel not only led through the existing research building, but also to the construction site of the new teaching building. Interested visitors gained an insight into the everyday life of students at the Feuchtwangen campus during the taster lecture on the Sustainable Building Systems course with Prof. Haresh Vaidya.
A special highlight of the event were the two panel discussions. On the topic of "Future-proof energy in the home", Dr. Rainer Saliger (SIEMENS), Thomas Merkel (Ansbach District Office, Economic Development and Regional Development) as well as Thomas Haupt, M.Sc. and Dipl.-Ing. Christoph Matschi provided exciting information. On the topic of "Internationalization", Martin Stümpfig (MdL, Bündnis 90/Die Grünen), Herbert Lindörfer and Prof. Haresh Vaidya were able to reach the audience with important impulses.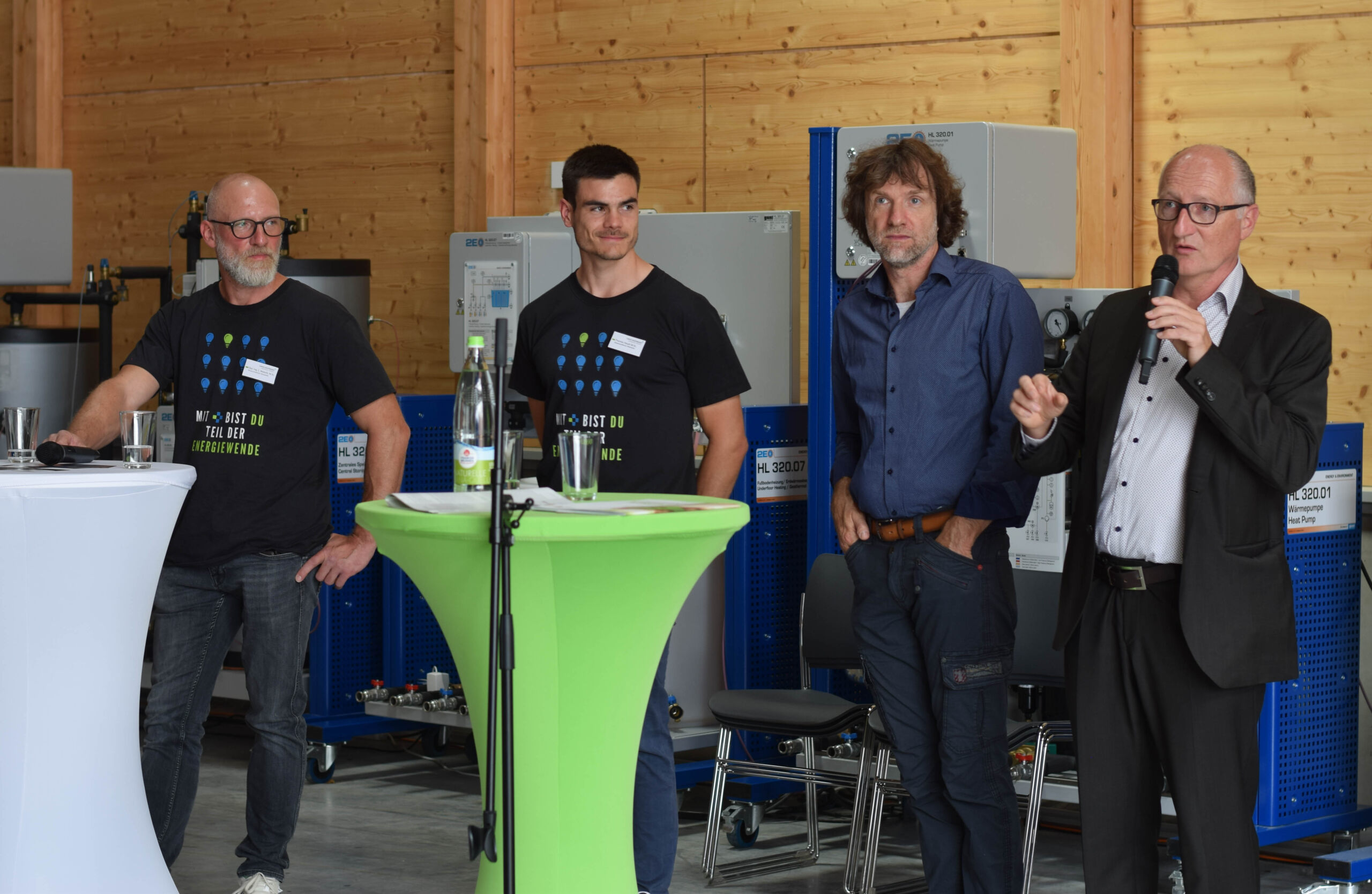 The bouncy castle quickly became a popular meeting place for the youngest visitors, while the infrared photo box and drone flight with virtual reality goggles were well received by all age groups.
Food and drink stands and the sun, which also visited the Campusfest for a large part of the day, took care of the physical well-being.